The ANHE Board of Directors is comprised of seven members, all nurses.
Tom Engle, Chair

Tom Engle, MN, RN is mostly retired. His past work history includes County Health Director, County Mental Health Director, and Community Liaison Director Oregon Health Division. He was the chair of the organization of county health departments in Oregon for 10 years. He is on the board of the Oregon Public Health Association, Co-Chairs the Oregon Action Future of Nursing group, is on a County health department advisory board and the OHSU-PSU School of Public Health advisory board. He is on the APHA Governing Council. He has been on the board of the Association of Public Health Nurses. He facilitated passing the first local tobacco ordinances in Oregon. He was an early chair of the Oregon Breast and Cervical Cancer Coalition, and was an early scholar of the National Public Health Leadership Institute.
Sandy Worthington, Treasurer

Sandy Worthington, MSN, WHNP, CNM has focused her career on reproductive health education. She has educated over 1,000 nurses to become women's health nurse practitioners. She directed the first colposcopy education course for advanced practice clinicians in the US. She has developed numerous continuing education opportunities via in person conferences, web conferences, workshops, online courses, toolkits and publications. Examples of projects include Environmental Health: Green Choices program, HPV: A New Era in Patient Care, Putting Rick into Perspective, EC4U, and Clinical Breast Screening.
Sandy earned both her undergraduate and graduate degrees from the University of Pennsylvania School of Nursing. She was the chair of the WHNP test committee of the National Certification Corporation and served on the NCC board of directors. She has also served on the BOD of The Association of Reproductive Health Professionals and The Alliance of Nurses for Healthy Environments. She has authored numerous publications and received many awards, including the year 2000 NPWH NP of the year.
Lisa Campbell

Lisa Campbell, DNP, RN, APHN-BC is an associate professor at Texas Tech University Health Sciences Center School of Nursing and teaches in the Doctor of Nursing Practice Program. Her teaching focus for doctoral students is population health, epidemiology, and health policy. Through her teaching role, Dr. Campbell engages students in real world population health and policy projects that include environmental health related topics. Dr. Campbell founded Population Health Consultants, LLC a company whose mission is building human capital to improve population health. She served as the director of two health department in South Texas, where she led a diverse staff and implemented initiatives to advance public health in these urban and rural communities. Dr. Campbell was recently elected as chair-elect for the American Public Health Associate Public Health Nursing Section & is a member of the Alliance of Nurses for Healthy Environments' Board of Directors.
Anabell Castro Thompson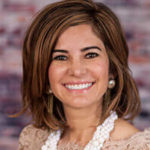 Anabell Castro Thompson, MSN, APRN, ANP-C, FAAN, FAANP is a Nurse Practitioner and Senior Vice President of Health Equity at Equality Health. A Fellow of the American Academy of Nursing and the American Association of Nurse Practitioners, Anabell's leadership exemplifies sustained commitment towards improving healthcare for the Latino community. Determined to bridge health care disparities, she is responsible for building and managing innovative programs and strategic initiatives which enhance engagement, access, and healthcare utilization. Her focus centers on integrating cultural adaptation into traditional care models to improve outcomes and decrease costs.
Anabell is the Immediate Past President of the National Association of Hispanic Nurses and serves on multiple national boards. She is the recipient of numerous awards and accolades and has been honored as a distinguished alumni by both her alma maters—the University of Arizona and Arizona State University.
Kathleen Curtis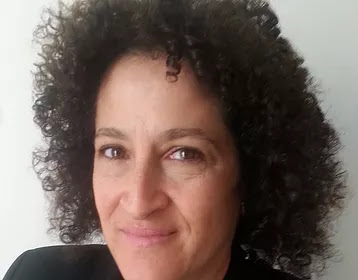 Kathleen Curtis, LPN, Executive Director, has over twenty-five years of experience in the environmental health movement, and is a widely recognized national leader whose policy expertise is in high demand. She is Clean and Healthy New York's chief lobbyist and organizer, responsible for CHNY's relationship with allies and policymakers. Her leadership has guided enactment of several state laws regulating toxic chemicals. She coordinates the JustGreen Partnership, the Alliance for Toxic-Free Fire Safety and the Coming Clean Policy Workgroup. She was Senior Development Consultant at Healthy Building Network, and Executive Director at Citizens' Environmental Coalition where she co-authored Building Green without Going in the Red, and established their Community Outreach Program. Previously, she was Outreach Director at Environmental Planning Lobby (now Environmental Advocates of NY) and worked as a nurse.
Kathy is the recipient of Health Care Without Harm's 2015 Charlotte Brody Award. She is on the steering committees of the Safer Chemicals, Healthy Families Coalition and Alliance of Nurses for Healthy Environments, where she coordinates the Policy and Advocacy workgroup. Kathy also serves on ANHE's Board of Directors and the Advisory Board of the Occupational and Environmental Health Clinic of Eastern NY.
Barbara Sattler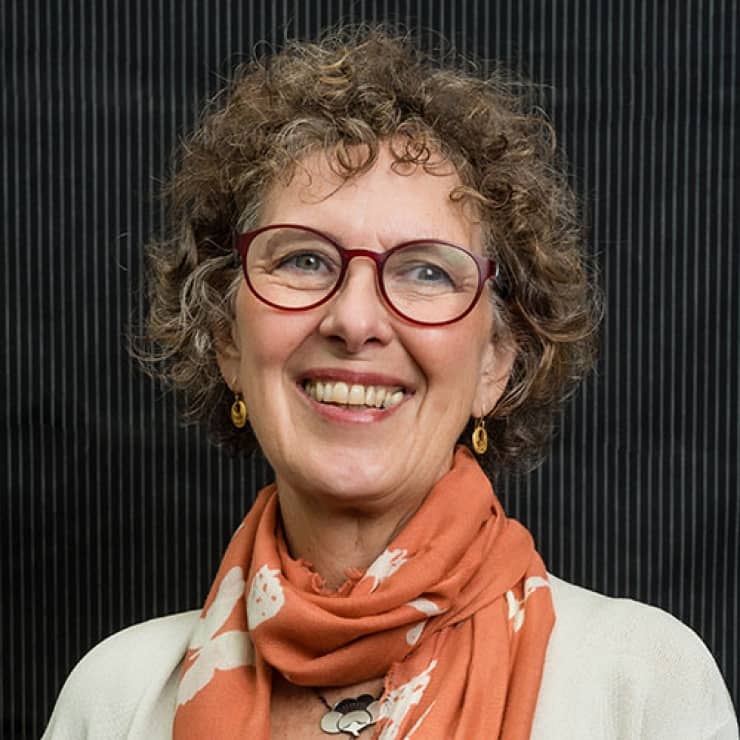 Barbara Sattler, RN, DrPH is a Professor in Public Health at the University of San Francisco and a nursing leader in the area of environmental health, including issues related to climate change.   She has been an advisor to the EPA's Office of Child Health Protection and the National Library of Medicine for informational needs of health professionals on environmental health.  Dr. Sattler was a founding member of the Alliance of Nurses for Healthy Environments. Under Barbara's leadership, ANHE has played an important role in the fight against fracking by alerting policymakers and the public to the detrimental health impacts of the chemicals used in fracking on the communities nearby.
Elizabeth Schenk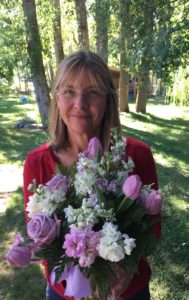 Elizabeth Schenk, PhD, MHI, RN-BC is Providence-WSU Nurse Scientist and Sustainability Coordinator at Providence St. Patrick Hospital in Missoula, Montana. In addition, she is assistant research professor in Nursing at Washington State University in Spokane. Dr. Schenk co-leads nursing research efforts at St. Pat's, and also across Providence St. Joseph Health, working with nursing leaders at 50 hospitals.
In addition, Dr. Schenk leads efforts for environmental stewardship at St. Patrick, and has worked with ministries across the system to reduce environmental impacts for the past 10 years.  She co-leads ACES (Action Collaborative for Environmental Stewardship) across Providence St. Joseph. In her academic work, she developed the "Nurses Environmental Awareness Tool" which has been used in multiple states and several countries to assess awareness of the environmental impacts of hospital-based healthcare. Dr. Schenk serves on the national board of the Alliance of Nurses for Healthy Environments, and several local boards.
In her free time, she loves her family, pets, garden, hockey, aikido and music.