Welcome to the ANHE Education Work Group!
We are a group of dedicated nurse educators in academia and clinical practice who support environmental nursing education for nursing students entering practice; advanced nursing education at the graduate level; and faculty development.  We also offer a collegial place for nurse educators to collaborate with other nurses who value environmental health nursing education.
The Education Work Group offers curricular recommendations to infuse environmental health nursing across nursing curricula, teaching tips to engage nursing students in environmental health as part of nursing practice, and our crowning project the ANHE e-textbook, Environmental Health in Nursing.  We are a welcoming group.  Please join us in our work.  The Work Group calls are the second Monday of the month at 7:30 PM.  The times are U.S. Eastern Time.
And check back often for updates and Work Group news and minutes from our calls.
Sign up for our Work Group listserve so you can stay up to date with our activities: Sign up!
Education Workgroup Co-Chairs
Ruth McDermott-Levy, PhD, MPH, RN
Associate Professor, College of Nursing Villanova University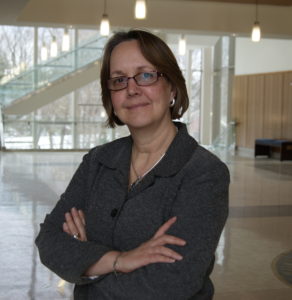 Kathryn P. Jackman-Murphy, Ed.D, MSN, RN
Professor of Nursing, Naugatuck Valley Community College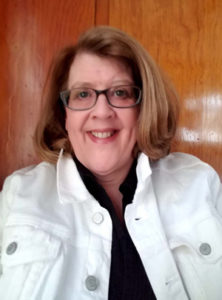 2018 Work Group Calls-all calls at 7:30 p.m EST   Call in number:  240-454-5720, no PIN needed
International instructions – https://www.uberconference.com/international
January 8th JAN 2018 Agenda  January 2018 Minutes
February 12th Agenda
March 12th
April 9th
May 14th
June 11th Minutes June 2018
July 9th ANHE Education Workgroup minutes July 2018
August 13th No Call
September 10th Education Workgroup Minutes Sept 10 2018
October 8th
November 12th
December 10th
2017 Work Group Calls
January 9, 2017          7:30 PM   Agenda | Minutes | Recording
February 13, 2017      3:30 PM   Agenda | Minutes | Recording
March 13, 2017          7:30 PM Agenda 
April 10, 2017             3:30 PM Minutes 
May 8, 2017                7:30 PM
June 12, 2017             3:30 PM Minutes 
July 10, 2017              7:30 PM   Minutes
August 14, 2017         3:30 PM Minutes
September 11, 2017  7:30 Pm Agenda  SEP2017 minutes
October 9, 2017         3:30 PM Cancelled
November 13, 2017   7:30 PM Nov 13 2017 Agenda      Minutes
Heat Stroke Sim https://docs.google.com/document/d/1d5nez4uHRBv1bFd-Tn6-q_47nvOWP_tsXV4imvyOFqA/edit?ts=59cad382
December 11, 2017   7:30 PM
Resources for Educators
ANHE Curriculum Recommendations – The ANHE Education Work Group has created recommendations for ADN, Baccalaureate, RN-BSN, and graduate nursing curricula.
Environmental Health in Nursing – Free e-textbook. Peer-reviewed and written by nurses. This textbook is an excellent resource whether you are just learning about environmental health or have more advanced knowledge. We are already working on the second edition.
If you'd like to author a chapter please contact Katie Huffling at katie@enviRN.org or 240-753-3729.
Another Resource for Educators!
Strategies for Incorporating Climate Change into the Nursing Curriculum
Strategies for Incorporating Climate Change into Nursing Curricula