Welcome to the ANHE Education Work Group!
We are a group of dedicated nurse educators in academia and clinical practice who support environmental nursing education for nursing students entering practice; advanced nursing education at the graduate level; and faculty development.  We also offer a collegial place for nurse educators to collaborate with other nurses who value environmental health nursing education.
The Education Work Group offers curricular recommendations to infuse environmental health nursing across nursing curricula, teaching tips to engage nursing students in environmental health as part of nursing practice, and our crowning project the ANHE e-textbook, Environmental Health in Nursing.  We are a welcoming group.  Please join us in our work.  The Work Group calls are the second Monday of the month at 7:30 PM.  The times are U.S. Eastern Time.
And check back often for updates and Work Group news and minutes from our calls.
Sign up for our Work Group listserve so you can stay up to date with our activities: Sign up!
Education Workgroup Co-Chairs
Ruth McDermott-Levy, PhD, MPH, RN
Associate Professor, College of Nursing Villanova University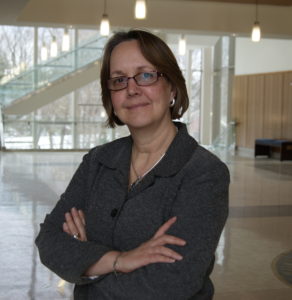 Kathryn P. Jackman-Murphy, Ed.D., MSN, RN, CHSE
Professor of Nursing, Naugatuck Valley Community College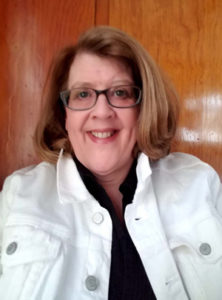 2020 Work Group Calls-all calls at 7:30 p.m EST   Call in number:  240-454-5720, no PIN needed
International instructions – https://www.uberconference.com/international 
January 2020 no Call
Feb 10th ANHE Education Workgroup Call February 10
March 9th
April 13th
May 11th
June 8th
July 13 no call summer break!
Aug 10th no call-summer break!
Sept 14ANHE Education Workgroup Sept 2020
Oct 12 ANHE Education Workgroup Call Oct 12 2020 Confidence of Environmental Health Knowledge Reported by New Nurse Graduates Survey Final paper Faculty EH Penn State College of Nursing, SDG Content Template (1)
Nov 9
Dec 14th
2019 Work Group Calls
January 14   ANHE Ed Wg Minutes 1 14
Feb 11ANHE Ed Workgroup Feb 11 2019
March 11
April 8 April 2019
May 13 no call
June 10th Summer Break no call
Jul Summer Break no call
August no call
Sept 9th ANHE Education Workgroup Sept 9 2019
October 14 No call
November 11 ANHE Ed WG Nov 11 19 minutes
Dec 9th
Resources for Educators
ANHE Curriculum Recommendations – The ANHE Education Work Group has created recommendations for ADN, Baccalaureate, RN-BSN, and graduate nursing curricula.
Environmental Health in Nursing – Free e-textbook. Peer-reviewed and written by nurses. This textbook is an excellent resource whether you are just learning about environmental health or have more advanced knowledge. We are already working on the second edition.
If you'd like to author a chapter please contact Katie Huffling at katie@enviRN.org or 240-753-3729.
More Resources for Educators:
Incorporating Environmental Health and Climate Change into a Concept-Based Nursing Curriculum
Integration of EH and CC into the CBC for Google Doc
This project by ANHE's Education Workgroup was designed to find areas of insertion of EH in concept-based nursing curriculum so that our graduates are prepared to incorporate EH into their practice as they care for their patients, families, and communities and work within their full scope of practice. There are many resources including a free online text, webinars, videos, and assignments that faculty can utilize in the classroom and clinical settings. Several of the webinars have contact hours (free!) for faculty and students.
Another Resource for Educators!
Strategies for Incorporating Climate Change into the Nursing Curriculum
Strategies for Incorporating Climate Change into Nursing Curricula