Welcome to the ANHE Research Work Group!
The focus of the Research Workgroup is to frame and support an agenda for enabling nurses to solve environmental challenges to health through the creation of new knowledge. As a recognized nurse researcher focused on environmental health, we would be delighted if you would consider joining the Research Work Group. The Research Work Group provides excellent resources, support, and mentorship for all researcher experience levels – from novice to expert.
The ANHE Research Work Group benefits from close partners working in advocacy, practice, and education. Critical research questions arise from these relationships and the resulting research agenda reflects the most current and pressing challenges of our profession.
The Work Group is currently co-chaired by Dr. Barbara Polivka of the University of Louisville School of Nursing and Dr. Jessica Castner.
The Research Work Group's monthly call is held on the 4th Thursday of the month at 3pm ET.
Call in number:  240-454-5720, no PIN needed
International instructions – https://www.uberconference.com/international
For more information about the ANHE Research Work Group, please contact Katie Huffling (katie@envirn.org, 240-753-3729).
Sign up for our work group listserve so you can stay up to date with our activities: Sign up!
Barbara Polivka, PhD, RN, FAAN
University of Louisville School of Nursing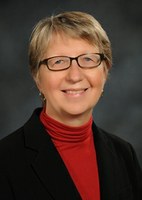 Jessica Castner,PhD, RN, AEN