Welcome to the ANHE Research Work Group!
The focus of the Research Workgroup is to frame and support an agenda for enabling nurses to solve environmental challenges to health through the creation of new knowledge. As a recognized nurse researcher focused on environmental health, we would be delighted if you would consider joining the Research Work Group. The Research Work Group provides excellent resources, support, and mentorship for all researcher experience levels – from novice to expert. To view the Research Work Group's Priorities, click here.
The ANHE Research Work Group benefits from close partners working in advocacy, practice, and education. Critical research questions arise from these relationships and the resulting research agenda reflects the most current and pressing challenges of our profession.
The Research Work Group's monthly call is held on the 4th Thursday of the month from 3-4 pm ET. Sign up for our work group listserv so you can stay up to date with our activities and receive reminders for our monthly call: Sign up!
This month (September 2021), we will hear from Gibran C. Mancus, PhD, RN, who will present his research on greenspace.
Title: Exploring greenspace, leisure time physical activity and mental health in the southeastern United States.
There is a growing body of evidence that vegetation where people live is associated with positive mental health. Little is known about the effect these relationships in southern states with more rural population. This study explored the complex relationships between poor mental health, leisure time physical activity and enhanced vegetation index aggregated at the census tract in Alabama. We found those living with more greenness were less likely to have excessive poor mental health days and less likely to not engage in leisure time physical activity.
Join us on Zoom
For more information about the ANHE Research Work Group, please contact Katie Huffling (katie@envirn.org, 240-753-3729).
Check out our Webinar Series on YouTube!
Featured Webinar: Fluid Intake, Hydration Status and Environmental Heat Stress among North Carolina Migrant Farmworkers by Elizabeth Mizelle, PhD, RN-BC, CNE
The Work Group is currently co-chaired by Dr. Lisa M. Thompson and Dr. Liz Mizelle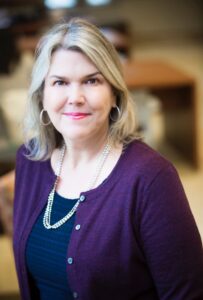 Lisa M. Thompson, PhD, RN, FNP, FAAN is an Associate Professor in the School of Nursing at Emory University and affiliated faculty in the Department of Environmental Health in the Rollins School of Public Health. She is the Director of Graduate Studies for the PhD program in nursing. She is a member of the Network for Evaluation and Implementation Sciences at Emory University (NEISE). She is a Fellow of the American Academy of Nurses. Dr. Thompson's research focuses on environmental health disparities that contribute to adverse perinatal outcomes, specifically low birth weight, preterm birth, child stunting and cognitive development. Her contribution to nursing research is in global environmental health, specifically developing and evaluating interventions to reduce exposures to household air pollution from cooking fires in low-resource countries.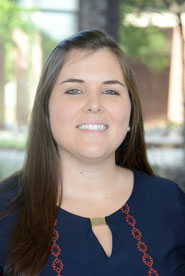 Elizabeth (Liz) Mizelle, PhD, RN-BC, CNE is an Assistant Professor in the College of Nursing at East Carolina University in Greenville, North Carolina (NC). She graduated with a PhD in 2021 and her dissertation research was a community-informed mixed methods study on environmental heat stress, fluid intake and hydration status among eastern NC farmworkers. Liz is building a research program focused on the negative health effects of extreme weather on coastal, rural, and agricultural communities. She is an AgriSafe Nurse Scholar and a Daisy Faculty Award recipient.