Welcome to the Practice Work Group!
All nurses practice, whether it is in clinical care, patient education, academia, research, entrepreneurialism, or other roles. Additionally, the profession has a performance standard whish states "The registered nurse practices in an environmentally safe and healthy manner."  This applies to all of us, no matter where the profession takes us.
The Practice Workgroup offers webinars and networking to help nurses achieve "environmentally safe and healthy" practice. We can do this by learning about health influences from environmental exposures so that we can care for patients safely; by reducing the environmental impacts of our own practice, from hospitals to universities to homes; and to better understand the complex influences of the environment (and its degradation) on health, including climate, toxic chemicals, ecosystem disruption, and resource depletion.
Sign up for our workgroup listserve so you can stay up to date with our activities: Sign up!
If you have any questions or would like more information please contact Katie Huffling 240.753.3729 or katie@enviRN.org
Practice Workgroup Chair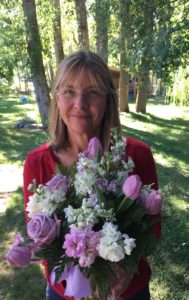 Beth Schenk, PhD, MHI, RN-BC
Providence-WSU Nurse Scientist
Missoula, Montana