– 

ANHE

 Happenings –
– Everything happening at ANHE, All in One Place –
---
October is Children's Environmental Health Month!
Help us celebrate by participating in one of our free events this month.
Check out CALIFORNIA ANHE's work here
---
ANHE Forum and Committee Calls
(For more information on topics and speakers, click on the events calendar)
ANHE Global Nurses Climate Change Committee: October 21st at 5pm ET/2pm PST on Zoom
Practice Forum: October call has been cancelled
Research Working Group: October 28 at 3pm ET/12pm PST on Zoom. Our speaker is Aubrey Doede, PhD RN. Aubrey is a Postdoctoral Fellow, Cardiovascular Epidemiology in the Department of Family Medicine & Public Health at UC San Diego School of Medicine. Aubrey will be discussing her research on the effects of drought and airborne dust on childhood asthma in Imperial County, CA.
Food and Agriculture Committee: November 1st at 3pm ET/12pm PST on Zoom
Policy – Advocacy Forum: November 4th at 3pm ET/12pm PST on Zoom
Education Forum: November 8th at 5:30pm ET/2pm PST on Zoom
---
Please fill out this brief survey about your thoughts on the ANHE 2022 Virtual Nursing Summit on Environmental Health
---
Please join us for a Farewell (but not goodbye) CELEBRATION for for ANHE Environmental Health Nurse Program Manager Rachel Kerr!
---
Support Clean Car Standards that Protect our Health & Climate
Join us in an effort to support clean air and climate protections by urging the U.S. Environmental Protection Agency to set strong greenhouse gas standards for light-duty vehicles.
The Environmental Protection Agency (EPA) has proposed new rules to limit passenger car and truck emissions; but they aren't strong enough, and they give automakers too many handouts. We need the strongest possible clean car standards today, and we need to ensure progress into the future—submit your comment before the deadline, 9/27.
Sumbit pre-written comment now. 
---
Letter to Congress on Zero-Emission Electric School Buses
Reducing vehicle emissions is essential to addressing climate change and its harmful health impacts. Right now, Congress is considering major investments to make improvements to our national infrastructure, and we need to make sure that funding for zero-emission school buses makes it into the final package. Nationally, 95% of school buses run on diesel. That means millions of children are exposed to toxic diesel exhaust every day. Congress can provide the funding needed to help local school districts make the switch to zero-emission electric school buses.
Tell Congress to electrify school buses
---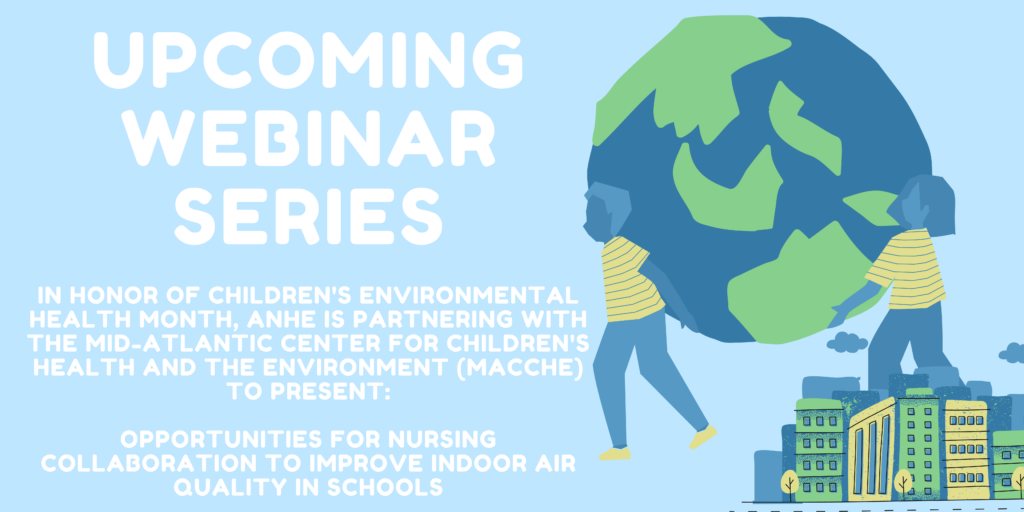 The second webinar in this series is scheduled for October 26th at 12pm ET.
The topic of discussion will be PFAS and children's health.
Register Here
---

Registration is NOW OPEN for the 2021 U.S. Lancet Countdown Launch Event, taking place on Thursday, October 21st at 12pm EDT. You can register HERE!
 We have linked to three promo cards that you can use.
---
Environment California recently released it's Trouble in the Air Report
The report calls attention to the very real public health problems air pollution causes in both cities and rural areas across the country, such as asthma, heart issues, and premature death. It explains how global warming will make air pollution worse, and why tackling climate pollution has an impact on air quality. Click the photo below to view the press conference.
---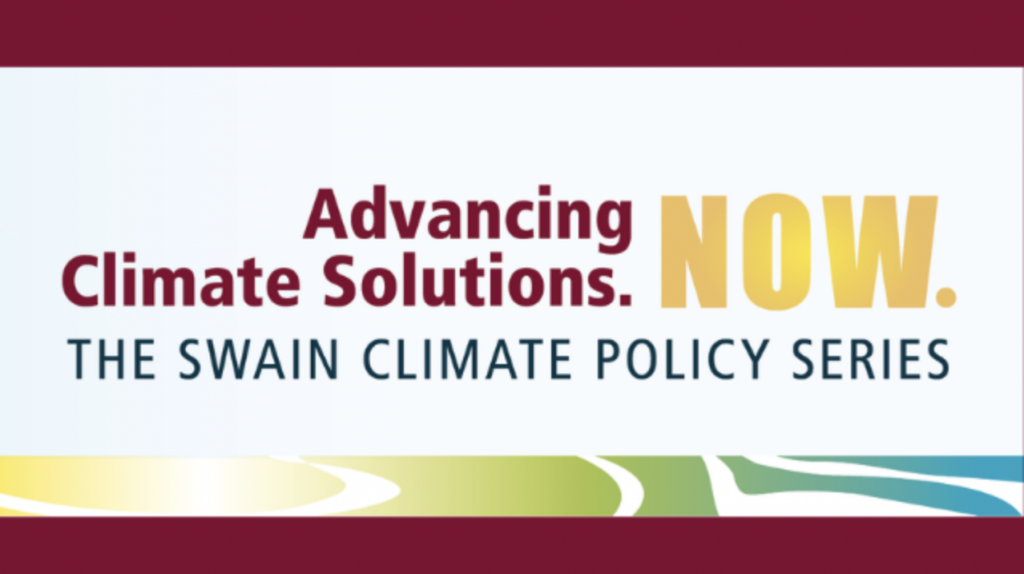 Please join us on October 25, 2021 – 6:00 – 7:30 pm CDT in kicking off Climate Week, five days of engaging events presented by the Humphrey School of Public Affairs in partnership with the Institute on the Environment, and co-sponsored by the University of Minnesota School of Nursing, as part of the Swain Climate Policy Series.
This virtual panel is free and open to the public.
---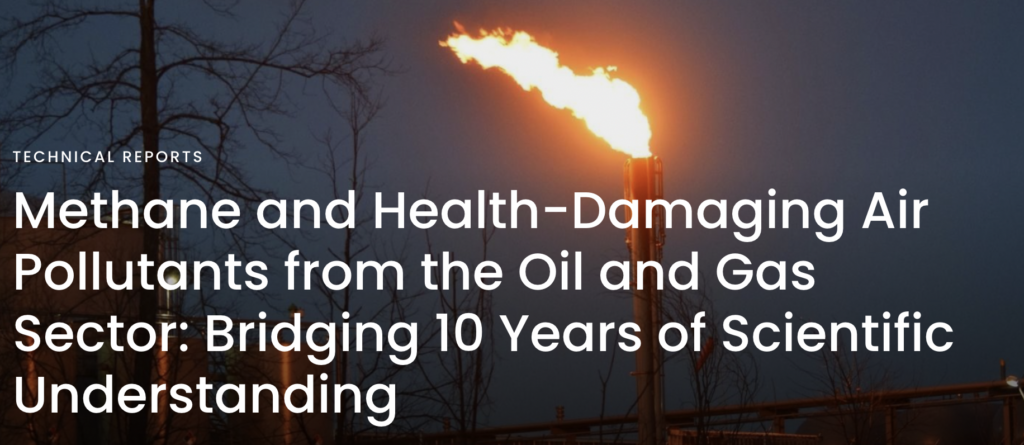 Technical Briefing on Methane and Health-Damaging Air Pollutants from the Oil and Gas Sector.
The recording and slides are now available for download.
---