Mentor
Nancy Chaney has a diverse nursing background that includes hospital, clinical, and private duty services. She holds an MS in environmental science and served two terms as mayor of Moscow, Idaho.  During her tenure as mayor, she also served in associated state, national, and international leadership roles. Nancy currently volunteers for various organizations, including the One Health Advisory Board, which links human, animal, and environmental health. She lives in North Idaho, where she and her husband own a veterinary specialty business.
Fellows
Soohyun Kim is a public health nurse with State of Alaska, and is currently a regional nurse manager for Southeast Alaska. She holds MSN and MPH degrees from Johns Hopkins University, and she has served in a number of past roles related to public and community health, refugee health, and data analysis.  Ms. Kim is deeply interested in advocating for environmental health issues at a local level and in translating environmental health research into actionable, culturally relevant information.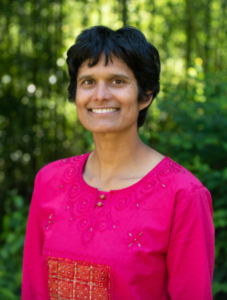 Rachael De Souza works as a bedside nurse at a large hospital in Tacoma, WA. In her free time, she focuses on local climate justice and labor advocacy.  Rachael is very interested in engaging underrepresented groups (such as low-wage workers, laborers in construction trades, and black and brown folks) in environmental advocacy. Through the ANHE fellowship program, Rachael hopes to find support in climate justice work and to learn about how to motivate other nurses to become climate justice leaders, including seeking elected offices.
Kelly McCarthy holds a Master's of Science in Nursing Education and is pursuing a post-graduate certificate in Healthcare Simulation. She has been a nurse since 2005, and she has experience in acute care and nursing education from a staff development perspective. She currently works as the supervisor of a new hospital-based Simulation Center and manages the online learning system.  She lives on a farmstead, where she grows food and cares for a variety of animals; she is also a beekeeper and has a passion for self-sustainable living.