Mentor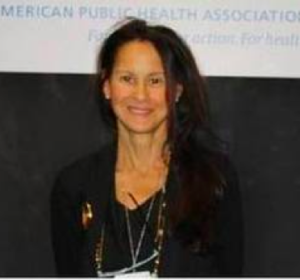 Adrienne Wald, EdD, MBA, RN, MCHES, CNE is an associate professor of nursing at the College of New Rochelle/Mercy College in New York teaching health promotion, research, and leadership. Her clinical background is in oncology nursing and she has served as a health services administrator at the American Red Cross (Greater New York).  A longtime tobacco control advocate, she works to advance health policy for disease prevention and wellness, and promote social justice. Dr. Wald's research interests include weight management and physical activity epidemiology. She is a member of the American College of Sports Medicine (ACSM) currently serving as an evidence analyst for a position statement on exertional heat-related illness, is a member of the Exercise is Medicine™ Education Committee, and the Exercise is Medicine on Campus® initiative. She is a member of the American Public Health Association (APHA). Her research has been published in the Clinical Journal of Oncology Nursing, American Journal of Health Promotion, and Journal of Nursing Scholarship and Nursing Economic$. She holds a Doctor of Education (EdD) from Teachers College Columbia University, MBA in healthcare management, and BSN from Boston University (1997). Adrienne has competed in a dozen marathons from NY to LA, including Marine Corps, Chicago and Philadelphia, qualifying for 6 Boston Marathons, and running it five times. She was head coach of the College of New Rochelle Blue Angels women's country team for five years and has served as a medical race volunteer and  race director.
Fellows
Felix J. Roman Hernandez DNP-PHNLs, MSN, RN is a faculty member at the University of Puerto Rico, Medical Sciences Campus School of Nursing, where he teaches Health Physical Assessment, Adult Health and Community Health Nursing. During his past professional experience he has worked for hospital institutions and government programs such as the WIC federal program as a community nurse offering nutrition education, home safety environment, health education, case manager and clinical service to mothers, infants, and children. Felix is a DNP – Public Health Nurse Leader student at the University of Massachusetts at Amherst. In his program, he has worked on community projects focused on the prevention of vector-borne diseases in partnership with government agencies and faith-based groups and utilization of photo-voice to educate community members on waste management in the rural area of Trujillo Alto, Puerto Rico.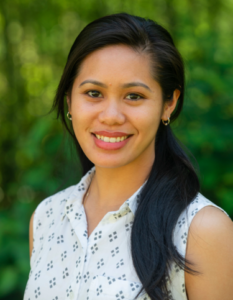 Ruth Ruivivar, BSN, RN, CCRN is a certified critical care nurse and has worked in the Surgical ICU for 8 years at LIJ-Northwell Health. In addition to critical care, she will start a new role as a home hospice nurse for Long Island Hospice Care Network. Ruth completed the Integrative Healing Arts Program for Holistic Nursing given by the American Holistic Nurses Association.  Through the program she has worked with nurse managers to promote self-care amongst staff. Ruth was featured in Northwell's publication "Nurses of Northwell Health: A Sense of Purpose" where she wrote about Reiki and benefits to patients. She has volunteered to recover children after cleft lip and palate surgeries with Medical Missions for Children in Quito, Ecuador.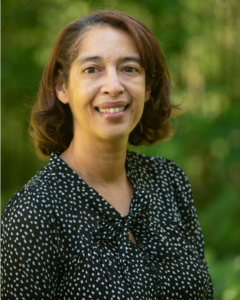 Lisa Whitfield-Harris, PhD, MBA, RN has over 20 years of experience in the nursing profession in both clinical and administrative roles. Currently, she is the Director of the Community Systems Administration program and an Assistant Professor at Thomas Jefferson University College of Nursing. Her nursing background has spanned several disciplines including education, public health, neurosurgical intensive care unit, and operations management. She has held various positions including academic nursing advisor, diversity coordinator, public health nurse, operations manager, and staff nurse.  Dr. Whitfield-Harris completed her BSN at West Chester University, MSN and MBA at La Salle University, and PhD at Duquesne University. She also has certifications in Mindfulness, Nursing Education, and Mental Health First Aid. During her career, she has been a scholar for Sigma Theta Tau honor society, the Association of Black Nursing Faculty, National League for Nursing, and National Coalition of Ethnic Minority Nurse Association. Her interests include issues on diversity and inclusion, health equity, social justice, and healthcare quality and access for underserved populations. She completed publications on African-American nurse faculty experiences in predominantly White schools of nursing, nursing ethics, and patient-provider concordance. Dr. Whitfield-Harris enjoys mentoring students as well as working with diverse populations.