Mentor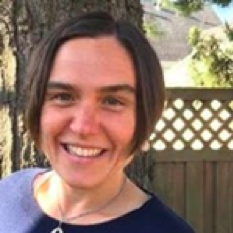 Catherine Graeve is an associate professor of nursing at St Catherine University in St Paul, Minnesota, where she teaches population-based nursing, global health, and mental health.  She leads clinicals at local public health departments, a community jail and environmental health-based projects such as lead abatement. She also works as a hospice nurse. She has a doctorate in environmental and occupational health nursing.  She studied chemotherapy safety for her dissertation and has served as a community liaison for a research project on environmental exposures during pregnancy and subsequent health outcomes on children. Prior to this, she worked as an oncology and bone marrow transplant nurse.
Fellows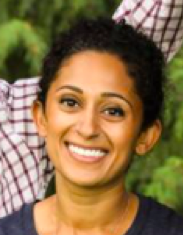 Meera Sotor, MPH, RN is a recent graduate of the University of Illinois at Chicago's School of Public Health, where she received an MPH with a concentration in Community Health Sciences. Meera has been a nurse for over 8 years, working primarily in adult medical/surgical nursing. Four of those eight years were spent working as a travel nurse in Arizona, Colorado, Washington and Oregon. Meera currently works for Advocate Health Care with a small team called the Transition Program in which she provides wellness visits to recently discharged patients in an effort to reduce readmission rates.
Paula Bizot, MS, RN, is the research project manager for the Wisconsin Public Health Research Network located at the University of Wisconsin School of Nursing. She holds a master of science in environmental toxicology from the University of Wisconsin-Madison, a bachelor of nursing science from Johns Hopkins University, and a bachelor of arts in chemistry-biology from Ripon College. Paula has 20 years of experience as an environmental scientist working on complex remediation and water quality-related projects for the federal government. She is a registered nurse with experience in geriatrics and primary care.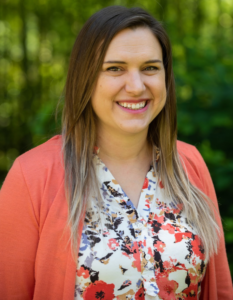 Rachel Schrank, BSN, RN has been a nurse for almost 12 years, working primarily in adult intensive care. Rachel enjoys the ICU setting because of constant learning, teamwork and the satisfaction of making a difference.  After becoming a mother and moving into a more diverse community, Rachel became more aware of environmental health issues; she looks forward to learning more about environmental health in the ANHE fellowship program.