Mentor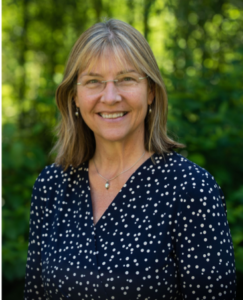 Beth Schenk PhD, MHI, RN-BC, FAAN is Providence-WSU Nurse Scientist/Sustainability Coordinator, based at St. Patrick Hospital in Missoula, Montana. Beth leads nursing research efforts across the 50-hospital Providence St. Joseph Health system, and is an assistant research professor at the Washington State University College of Nursing. Her primary professional and research focus is on the environmental impacts of healthcare, particularly nursing practice. She serves on the board of the Alliance of Nurses for Healthy Environments, where she co-chairs the Practice Workgroup, and she produces and hosts the Nurses for Healthy Environments podcast.
Fellows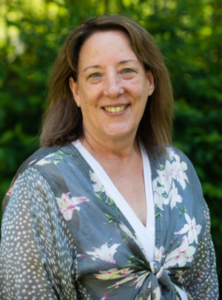 Jo Ann G. Kim (also known as "Jo") grew up in rural Northeast Nebraska and currently resides in South Dakota.  She has worked as an acute care and outpatient RN in various subspecialties, as well as in home-care nursing, occupational health nursing, community health nursing, and as a nurse educator.  Jo is currently pursuing MSN degree in the family nurse practitioner track at Mount Marty College. She has become involved with ANHE in the interest of helping to improve the health of her community, which is impacted by environmental challenges including heavy pesticide usage on farms as well as weather extremes in a changing climate.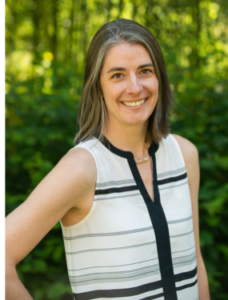 Stephanie Burkholder was born and raised in Helena, Montana.  Currently, she is an Assistant Professor of Nursing at Carroll College in Helena and teaches several nursing courses to undergraduates.  Her educational background includes a Bachelor of Science in Nursing from the University of Pennsylvania and Master of Nursing (family nurse practitioner program) from Montana State University.  Prior to her current role in academia, her nursing career included pediatric inpatient care, public health nursing, and nurse case management. When she is not teaching, Stephanie enjoys hiking, backpacking, and exploring with her husband and two children.
Kathy Reiner is currently a School Nurse Specialist with the Colorado Department of Education. Previously, she worked as a public health professional in environmental and communicable disease epidemiology. Ms. Reiner is on the Board of Directors of the National Association of School Nurses, where she leads the Healthy Communities Strategic Committee, working to achieve the organization's vision that all students will be healthy, safe and ready to learn. Ms. Riener believes that working for climate justice can help to realize this vision.