In his tenure at the U.S. Environmental Protection Agency (EPA), Scott Pruitt has made decisions that will have significant harm to human health. These decisions include reversing a ban on chlorpyrifos, a known harmful pesticide, and rolling back vital clean air and water protections, such as the Clean Water Rule and the Clean Power Plan. These decisions are in exact opposition to the mission of the EPA and undermine the ability of the agency to enforce vital safeguards, fulfilling that very mission. In order to ensure that human health is protected, the Alliance of Nurses for Healthy Environments (ANHE) has joined with 40 other national civil rights, labor, conservation and environmental organizations to hold Pruitt accountable.
In the press release accompanying the announcement, ANHE Executive Director and Katie Huffling stated, "As a public health agency, the EPA's mission is to protect human health and the environment. In his tenure at the EPA, Scott Pruitt has rolled back essential public health safeguards, which are putting communities at risk for negative health impacts from climate change and exposures to dirty air and water. The communities and families nurses care for deserve an EPA Administrator who is committed to putting public health first. Pruitt is not that person."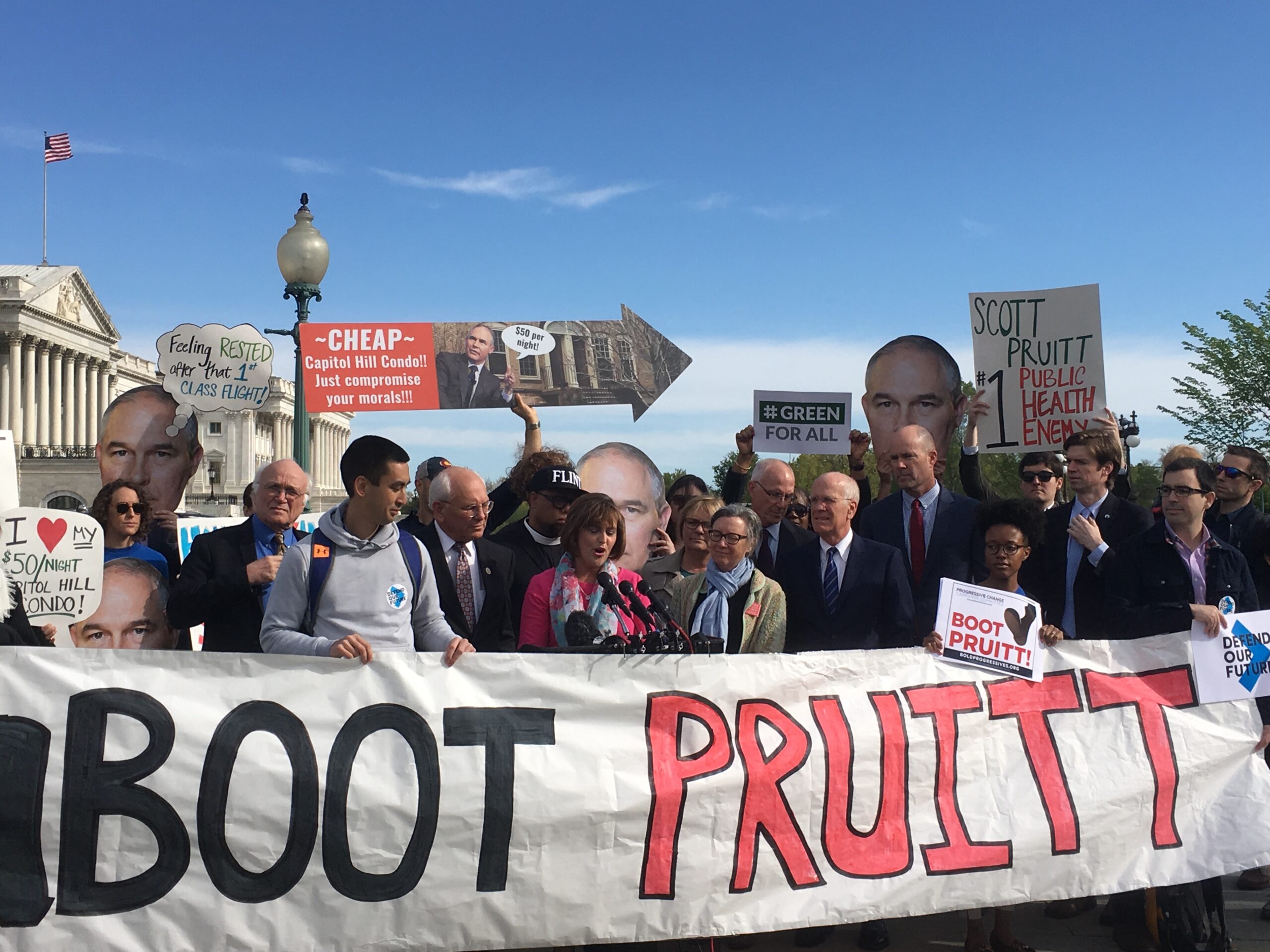 Prior to Pruitt's scheduled appearance before two congressional committees on April 26th, ANHE nurses participated in a rally and press conference calling on members of Congress to hold Pruitt accountable for his actions. Public health nurse Dr. Laura Anderko spoke on behalf of ANHE, emphasizing that the very things we take for granted, such as clean air and water, are serious risk under Pruitt. Nurses are encouraged to  their members of Congress to voice concern over Pruitt's leadership at the EPA.