Our partners at the American Psychological Association (APA) have recently nominated 12 individuals to serve on a new APA Task Force on Climate Change. According to the APA press release, the task force will "review APA's past and current work on global climate change, recommend goals and strategies for future initiatives, and assess and make recommendations regarding APA's own energy use and sustainability practices. Meeting virtually over the next year, the task force will produce a report for the Council of Representatives, which will be shared with the APA membership and the public."
Join us in congratulating ANHE nurse, Nancy Chaney, for being appointed to this important steering group.
"Climate change is a complex challenge that warrants an integrated, broad-based approach. I am encouraged by the work of organizations like ANHE and the APA, that are so well-suited to understanding human dimensions of wicked problems like this," she said.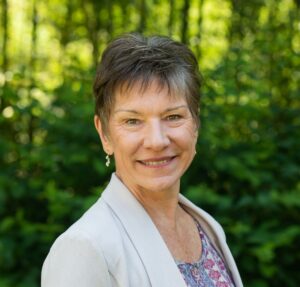 Chaney's nursing career included hospital, clinical, and private duty service. After becoming an RN, she earned a BA in psychology, an MS in environmental science, and honed policy skills during two terms as mayor with associated state, national, and international leadership roles. Her graduate research involved neuro-psychology and learning theories in the context of internalizing environmental messaging. In 2020, she was recognized with honorary diplomate status by the American Veterinary Epidemiology Society (AVES) for her work on the One Health Advisory Board, linking human, animal, and environmental health. She lives in North Idaho, where she and her husband own a veterinary specialty business.
More information on the APA Task Force on Climate Change here.