ANHE Research Working Group Monthly Call – August 2021
August 26, 2021 @ 3:00 pm

-

4:00 pm

EDT
The Research Working Group meets on the fourth Thursday of the month at 3pm ET. This month, the group's co-chair, Dr Liz Mizelle, will present her work on community-based participatory research (CBPR) with farmworkers.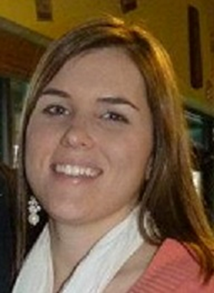 Liz Mizelle, PhD, RN-BC, CNE, is an Assistant Professor at East Carolina University College of Nursing in Greenville, North Carolina.
Title: Fluid Intake, Hydration Status and Environmental Heat Stress among North Carolina Migrant Farmworkers
Agricultural work is one of the most dangerous occupations in the United States, including a disproportion risk of death from heat-related illnesses (HRIs). Proper hydration mitigates HRI, yet farmworkers report not drinking water due to various pretexts. To date, few U.S. studies and no known studies set in North Carolina (NC) have specifically focused on farmworker hydration status or fluid intake. Liz will present findings from a pilot study and her mixed methods dissertation project which focused on fluid intake, hydration status and environmental heat stress among NC farmworkers. She will also discuss community-based participatory research (CBPR) design, implications of the farmworker studies, and her future research.