Connecting Climate Change and Health: Nurses Leading the Way
April 21, 2021 @ 5:00 pm

-

6:30 pm

EDT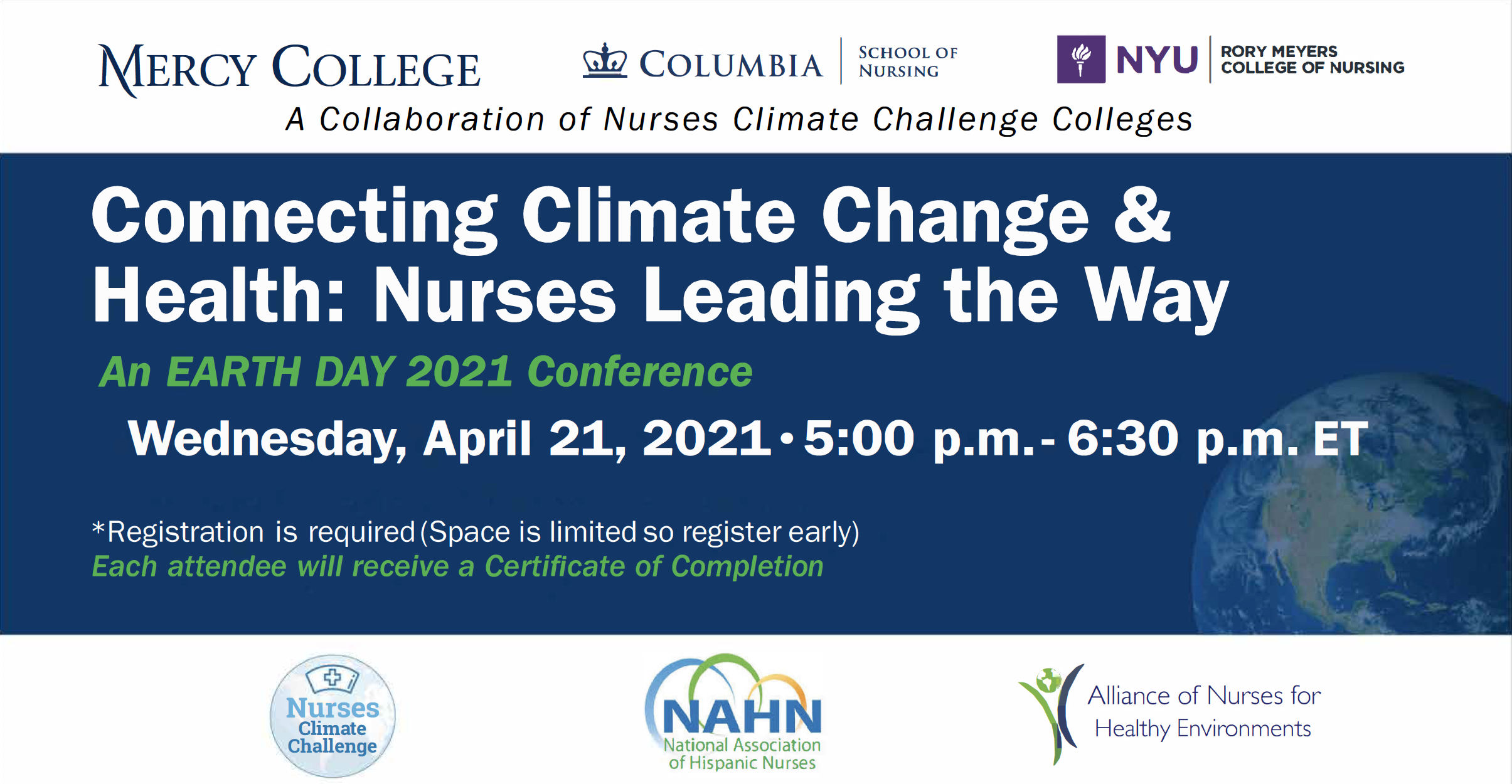 Earth Day 2021 Conference: A Collaboration of Nurses Climate Challenge Colleges
Join Mercy College, Columbia University, and New York University Colleges of Nursing for a special Earth Day virtual conference on April 21st at 5 – 6:30 pm ET. The conference Connecting Climate Change and Health: Nurses Leading the Way will examine how the dual crises of the COVID-19 pandemic and climate change impact the health of our planet and of our patients today. Participants will learn more about the need to prioritize the role of health professionals as engaged climate health and justice advocates. Nursing students, nurses, APRNs, faculty and interested health professionals and students are all welcome to attend. Registration is required and space is limited so please register early.
Conference presenters include:
Dr. Shanda Demorest, Nurses Climate Challenge
Dr. Stephen Ferrara, Columbia University
Dr. Robin Tobin Klar, New York University
Dr. Adrienne Wald, Mercy College
Each attendee will receive a Certificate of Completion. Register here.