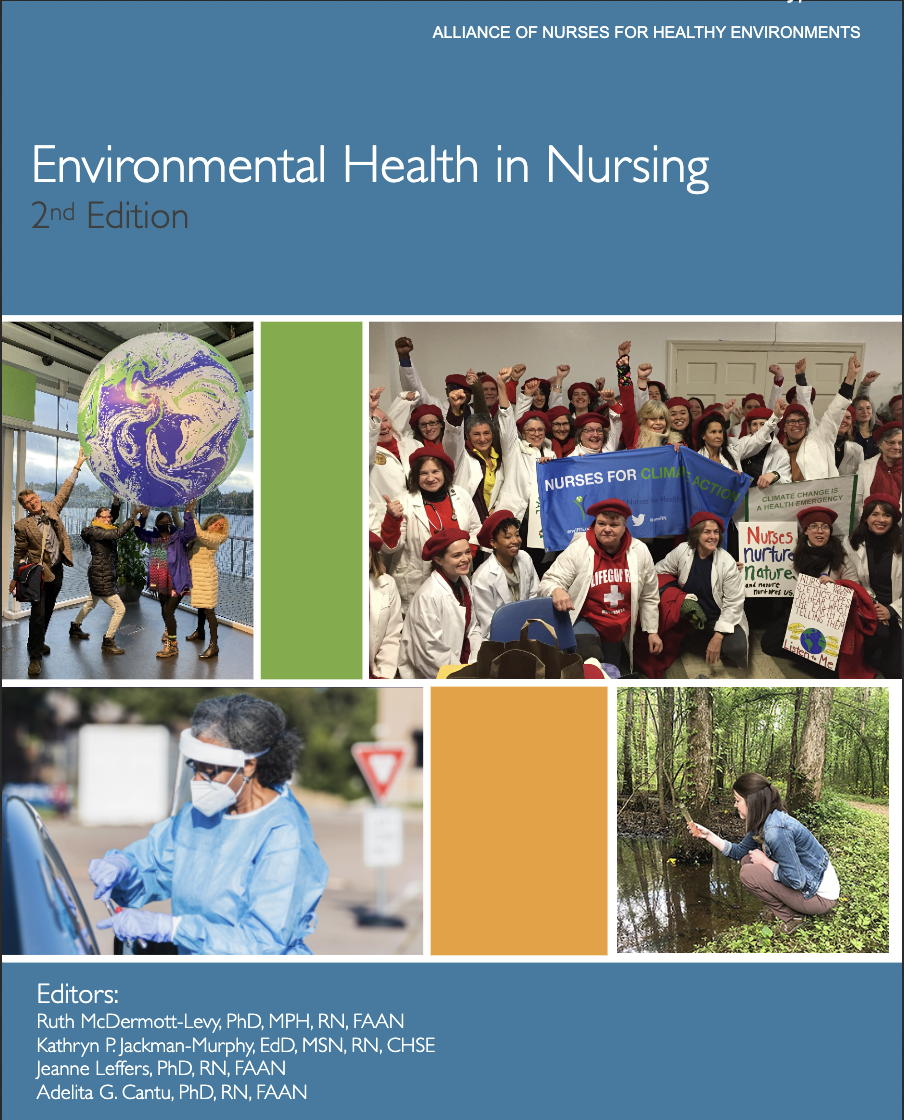 We are delighted to share with you the latest edition of the award-winning ANHE e-textbook: Environmental Health in Nursing, 2nd Edition.
The updated e-textbook represents the latest in environmental health nursing research, education, advocacy, and practice.  It is much larger than the first edition because more nurses are engaged in environmental health, and they are advancing their roles as practitioners, educators, advocates, and environmental health scientist.  We hope you find this e-text useful to expand your own knowledge, educate future and current nurses, and address environmental health.
The new e-text includes an expanded climate change section, more environmental sciences and nurse research, and a chapter that is in Spanish and English.
Please join us on May 11, 2022 at 2pm ET for a webinar on the new text moderated by editor Ruth McDermott-Levy and featuring authors Emily Hopkins, Marjorie McCullagh, and Kristi Wilson. Register here.