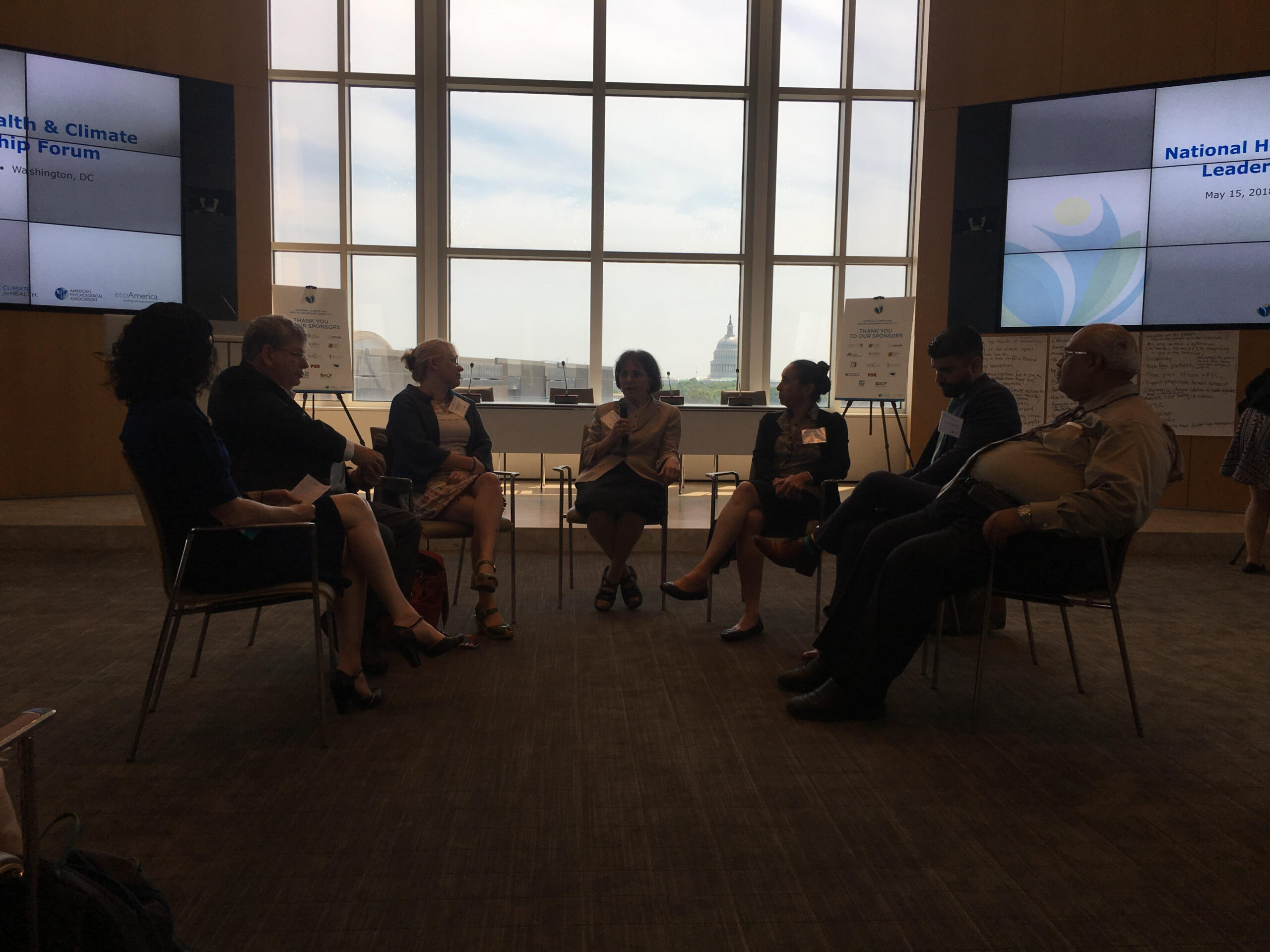 Last week, representatives from various health and medical organizations gathered together for Climate for Health's Climate Leadership Forum to discuss how the health sector can continue to move climate solutions forward. Climate for Health is a national initiative that brings together leaders and institutions across the health sector committed to advancing climate solutions to protect the health and well-being of Americans. Climate for Health helps inform the American public about the health risks posed by a changing climate and clarifying the connection between their own health and the health of our environment.
Topics of discussion ranged from climate advocacy to environmental justice to 100% clean energy. Highlights from the event included a discussion on climate justice and health equity, with special attention to the unique vulnerabilities of communities of color, low-income communities, and children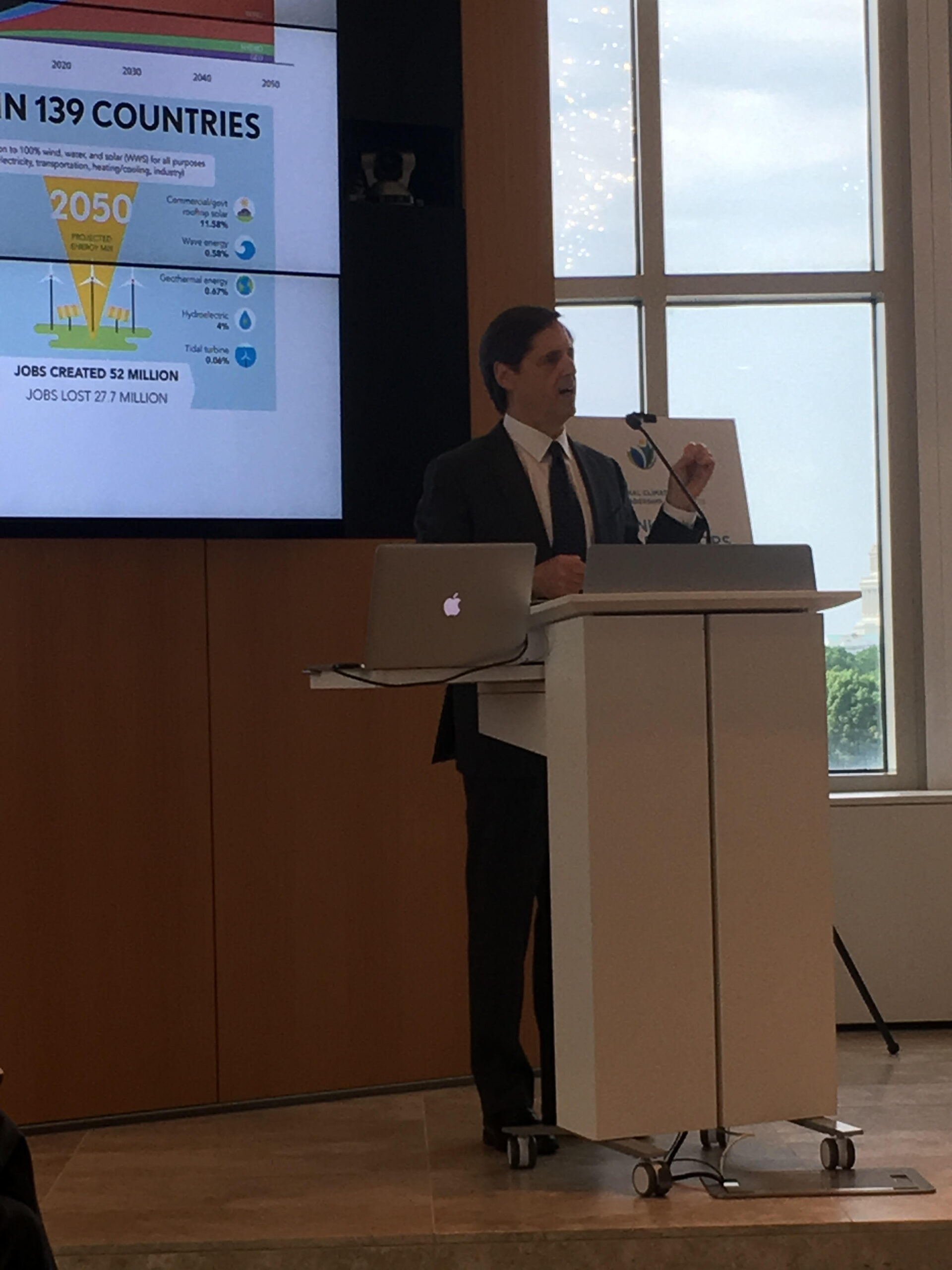 across the lifespan from climate change, and a showcase of best practices to offer guidance on how to elevate climate advocacy in 2018. The forum closed with a call to action from Founder and CEO of ecoAmerica Bob Perkowitz for health leaders to commit to working towards 100% clean energy within associations, institutions, or health practices.
In 2018, how will the Alliance of Nurses for Healthy Environments (ANHE) continue our climate leadership? In the coming year, ANHE will focus on continuing to educate nurses on how climate change impacts health, but also provide opportunities for nurses to engage in advocacy to advance equitable climate action. ANHE will also expand our educational offerings over the coming year to include more resources for nurses on how our energy choices can either negatively harm or benefit human health, including how nurses can support a just and equitable transition to clean energy. Lastly, ANHE, in partnership with Climate for Health, will continue to engage nurses in climate and health work through the Nursing Collaborative on Climate Change and Health. The Nursing Collaborative was formed with the aim of building collective support across the nursing profession to address climate change as a health imperative. Current members of the Nursing Collaborative on Climate Change and Health include the following national nursing organizations:
National Association of Hispanic Nurses
National Association of Student Nurses
Nurses Alliance of SEIU Healthcare
Association of Public Health Nurses
Public Health Nursing Section of the American Public Health Association
National Association of Nurse Practitioners in Women's Health
To learn more about the Nursing Collaborative, their work, and how your organization can get involved visit the Collaborative page here.
We hope that nurses are feeling inspired and ready to utilize their trusted voice in an effort to improve health on a global scale by addressing climate change locally, regional, nationally, and across the world.