This past June, U.S. EPA officials issued a two-year stay of a set of rules finalized in 2016, that aim to regulate methane emissions from one of the top emitters, the oil and gas industry. These rules require industry to inspect and repair leaks from new and modified oil and gas sources to prevent leakage of methane, a potent greenhouse gas and contributor to poor air quality.
With the EPA methane rule, communities would experience lifesaving and immediate benefits from reductions in dangerous pollutants, such as ozone and volatile organic compounds, that contribute to acute and chronic respiratory and cardiac harm and premature death. Additionally, regulating methane emissions is a step forward in addressing climate change and associated health impacts. A delay in compliance of these regulations puts communities living near oil and gas facilities at an undue increased risk of harm. The official notice from the EPA indicated that while children may be disproportionately affected, any health impacts would be limited, as the stay is limited (See 82 Fed. Reg. 27650). As health professionals who care for those affected by air pollution, we know a two-year stay will not have limited impacts to health.
In response to the stay, members of the Alliance of Nurses for Healthy Environments went to the EPA's public hearing held on July 10th to express concerns and oppose efforts to delay, rescind, or revise these rules. Kelly Kuhns, PhD, RN and resident of Pennsylvania, emphasized that under this rule 800 new and modified wells in PA, which are estimated to contribute to 125-500 tons of methane pollution and 35-140 tons of Volatile Organic Compound pollution, would be required to implement health safeguards to fix and prevent methane leaks (Environmental Defense Fund, 2016). Kuhns also expressed concern for the health of her immediate family members who live less than a mile from several active drilling sites stating, "A 2 year delay in implementing the methane regulations means that they [immediate family] will continue to be exposed to toxic air pollutants for 2 more years."
Peggy Berry, PhD, RN, COHN-S, SHRM-SCP, PLNC and Ohio resident additionally testified noting, "From a health perspective, implementation, not postponement, of these rules are a key step towards primary prevention of many health issues suffered by children and adults exposed to ozone smog resulting from oil and gas pollution." Berry called on the EPA to fulfill it's mission of protecting human health and the environment to ensure protection of those most at-risk.
ANHE is calling on nurses to speak out on how this decision creates an immediate and irreversible public health and environmental threat to all Americans. The EPA will be accepting written comments in response to this proposed stay and they need to hear directly from nurses! Nurses can submit comments to the docket to help amplify health impacts that this delay would produce. To submit the comments, please send emails to A-and-R-Docket@epa.gov and reference the docket number EPA-HQ-OAR-2010-0505 in the subject line. Alternately, nurses can submit comments as an attachment on the regulations.gov website here. Attached are copies of Kuhns' and Berry's testimony for guidance on what type of comments to include.
Thank you for making your voice heard in support of these vital clean air protections!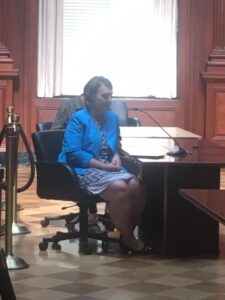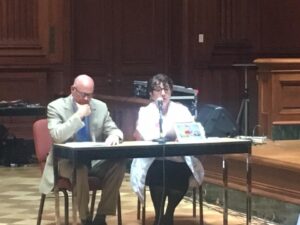 Kelly Kuhns EPA Methane Rule Comments
Peggy Berry EPA Methane Rule Comments