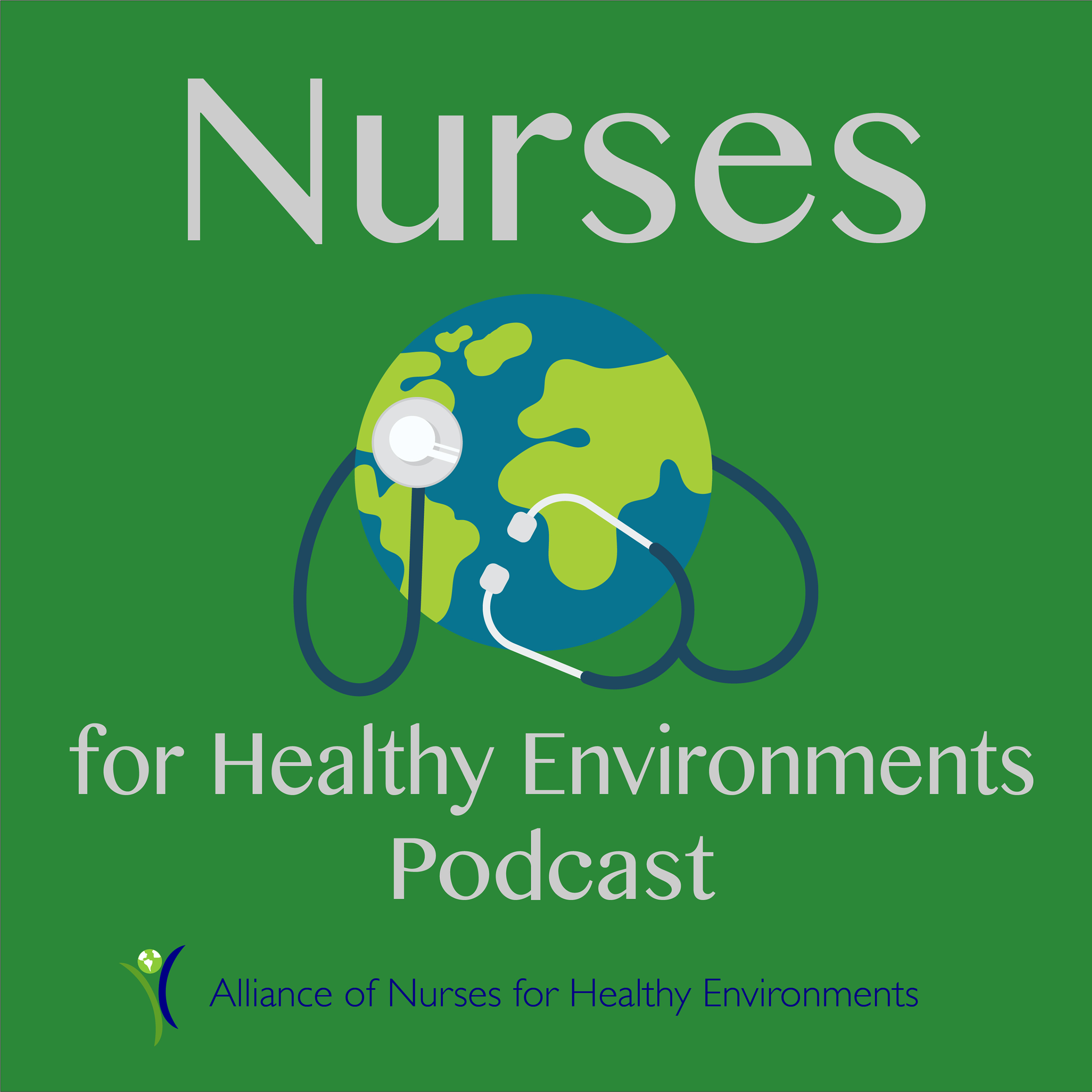 Listen to an inspiring conversation with Lillian Mood, RN, MPH, FAAN.
Lill has committed her life to building healthy communities through policy, authorship, leadership and in her retirement, volunteerism. The world would be a better place if we could all "Be Like Lill!"
About this week's guest

Lillian Mood, RN, MPH, FAAN started her nursing career with a focus on labor and delivery. She transitioned to a public health focus in 1970 by organizing and operating a home health services program in three SC counties. Sh spent about the first third of her 32-year public health career in home care and community services for the elderly.  The second third she spent in public health nursing administration as the State Director of Public Health Nursing and Assistant Commissioner for the SC Department of Health & Environmental Control. Her administration years also included a staff position to the Commissioner organizing and developing the agency's quality assurance and management development activities.  The final third of her career was in the environmental protection deputy area as Director of Risk Communication and Community Liaison.  She was the contact person for individual and community concerns about the environment and how it might be affecting their health. Ms. Mood was Institute of Medicine Study Committee Chair and Co-Editor of the seminal publication Nursing, Health & Environment.
Ms. Mood continues to stay very active in her retirement and is a board members on a number of local boards and is on the Steering Committee of the Alliance of Nurses of Healthy Environments (as well as a founding member). Just for fun: tennis, kayaking, singing, traveling, and her twelve grandchildren!
About your host, Beth Schenk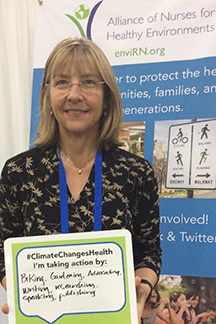 Elizabeth Schenk, PhD, MHI, RN-BC is Providence-WSU Nurse Scientist and Sustainability Coordinator at Providence St. Patrick Hospital in Missoula, Montana. In addition, she is assistant research professor in Nursing at Washington State University in Spokane. Dr. Schenk co-leads nursing research efforts at St. Pat's, and also across Providence St. Joseph Health, working with nursing leaders at 50 hospitals.
In addition, Dr. Schenk leads efforts for environmental stewardship at St. Patrick, and has worked with ministries across the system to reduce environmental impacts for the past 10 years.  She co-leads ACES (Action Collaborative for Environmental Stewardship) across Providence St. Joseph. In her academic work, she developed the "Nurses Environmental Awareness Tool" which has been used in multiple states and several countries to assess awareness of the environmental impacts of hospital-based healthcare. Dr. Schenk serves on the national board of the Alliance of Nurses for Healthy Environments, and several local boards.
In her free time, she loves her family, pets, garden, hockey, aikido and music.