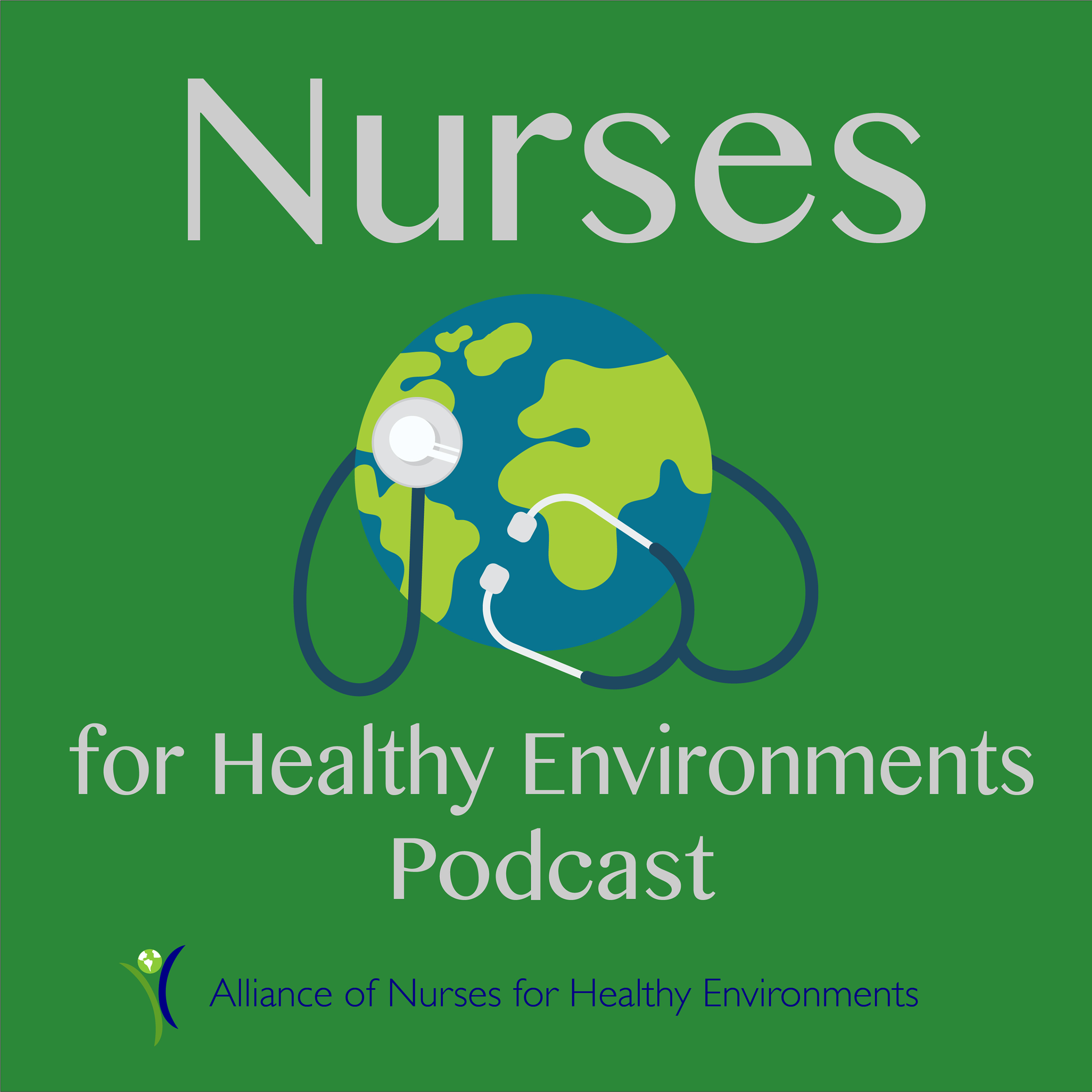 Fiona Hanley teaches and advocates for a healthy environment in Montreal and beyond.
In this podcast, Fiona Hanley shares her experiences over her nursing career integrating environmental health in nursing education, advocacy and learning. A champion for both planet and students, her her perspectives provide lessons for us all.
Fiona Hanley lives and works in Montreal Quebec where she teaches nursing at Dawson College Montreal. She has a long involvement in environmental health and nursing, was a member of the Canadian Nurses Environmental Health Reference Group 2007-2009, a project of the Canadian Nurses Association (CNA), and is currently the Quebec rep of Canadian Nurses for Health and the Environment (CNHE-IISE), anassociate group of the CNA. Fiona is also a board member of Synergie Santé Environnement.
About your host, Beth Schenk
Elizabeth Schenk, PhD, MHI, RN-BC is Providence-WSU Nurse Scientist and Sustainability Coordinator at Providence St. Patrick Hospital in Missoula, Montana. In addition, she is assistant research professor in Nursing at Washington State University in Spokane. Dr. Schenk co-leads nursing research efforts at St. Pat's, and also across Providence St. Joseph Health, working with nursing leaders at 50 hospitals.
Dr. Schenk leads efforts for environmental stewardship at St. Patrick, and has worked with hospitals across the health system to reduce environmental impacts for the past 25 years.   In her academic work, she developed the "Nurses Environmental Awareness Tool" which has been used in multiple states and several countries to assess awareness of the environmental impacts of hospital-based healthcare. Dr. Schenk serves on the national board of the Alliance of Nurses for Healthy Environments, and several local boards.