Watch this webinar to learn more about some of the most pressing threats to clean water and health including harmful algal blooms, drinking water protections, and emerging contaminants, such as per- and polyfluoroalkyl substances (PFAS) from ANHE Nurse and Policy-Advocacy Co-Chair Anne Hulick. Hear about specific opportunities for nurses to take action and preserve clean drinking water for all.
Click here or on the photo below to be taken to the recording page.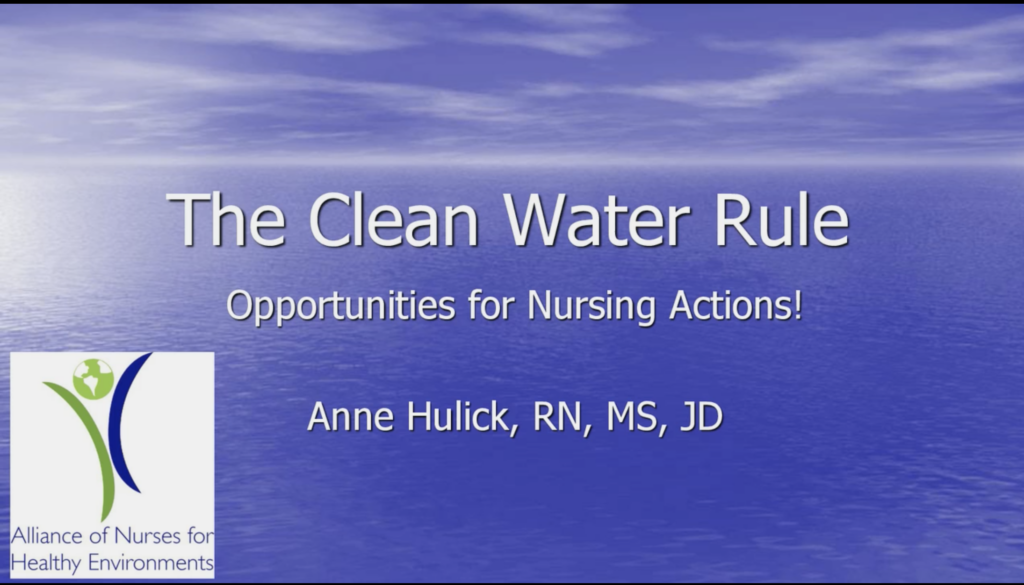 In order to receive 1 hour of nursing continuing education credit you must watch the full webinar and complete the post-test and evaluation. You must receive an 80% or above on the post-test. The post-test and evaluation can be found here
This course is approved by the California Board of Registered Nurses, Provider Number 16546.