Welcome to the ANHE Research Work Group!
The focus of the Research Workgroup is to frame and support an agenda for enabling nurses to solve environmental challenges to health through the creation of new knowledge. As a recognized nurse researcher focused on environmental health, we would be delighted if you would consider joining the Research Work Group. The Research Work Group provides excellent resources, support, and mentorship for all researcher experience levels – from novice to expert.
The ANHE Research Work Group benefits from close partners working in advocacy, practice, and education. Critical research questions arise from these relationships and the resulting research agenda reflects the most current and pressing challenges of our profession.
The Research Work Group's monthly call is held on the 4th Thursday of the month alternating between 3pm ET (odd number months) and 7pm ET (even number months).
Meeting URL: anymeeting.com/anhe1
Optional Dial-In Number: 863-208-0120
Attendee PIN: 306 1788#
Quick dial (mobile): 863-208-0120,,306 1788#
Sign up for our work group listserve so you can stay up to date with our activities and receive reminders for our monthly call: Sign up!
For more information about the ANHE Research Work Group, please contact Katie Huffling (katie@envirn.org, 240-753-3729).
Research Work Group Priorities
Aligning Priorities_7_26_2018

The Work Group is currently co-chaired by Dr. Azita Amiri and Dr. Luz Huntington-Moskos.
. 
Dr. Azita Amiri, PhD, RN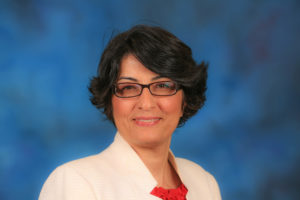 Dr. Azita Amiri, PhD, RN is an assistant professor at the University of Alabama in Huntsville, College of Nursing. Dr. Amiri is a nurse researcher with an interest in environmental health and environmental justice. She measures indoor air quality in residential and occupational settings and studies the common indoor air exposures, their concentrations and sources, and their impact on pregnancy outcomes, child health, and well-being of elderly.
Luz Huntington-Moskos, PhD, RN, CPN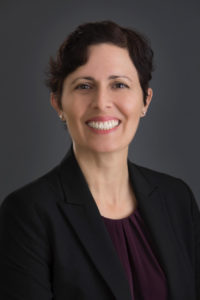 Luz Huntington-Moskos, PhD, RN, CPN, is an Assistant Professor at the University of Louisville School of Nursing. Luz is actively building a research program focused on the intersection between adolescent health, environmental health and health disparities. Her current research efforts seek to develop report-back strategies to promote genomic and environmental health literacy and to develop adolescent-led interventions to promote health behavior change. In 2014, Luz completed postdoctoral research training on radon and secondhand smoke exposure with the University of Kentucky's BREATHE (Bridging Research Efforts and Advocacy Toward Healthy Environments) program. She has a long-standing interest in promoting adolescent health, which she first developed during her work as high school science teacher in the Peace Corps (Malawi 1994-1996). From 2000-2003, she worked as a registered nurse at Sage Memorial Hospital providing nursing care to members of the Navajo Nation. Her scholarly work has been presented at professional conferences such as the American Public Health Association Annual Meeting and published in peer-reviewed journals such as Preventing Chronic Disease, Journal of Adolescent Health and Public Health Nursing.