---
ANHE Events and Opportunities
February 2022
---
Our 2021 Annual Report
Because of all of YOU, 2021 was ANHE's most successful year yet. During the End-of-Year Giving Season, we raised a total of $9264
That's $5000 more than ever before! Take a look at the Annual Report for more insight into ANHE's work in building healthier communities.
In 2022, we want to know what environmental health topics our members are eager to learn about. Take the survey to let us know!
See a message from ANHE's Executive Director, Katie Huffling
Tell us what you want to learn about in 2022!
---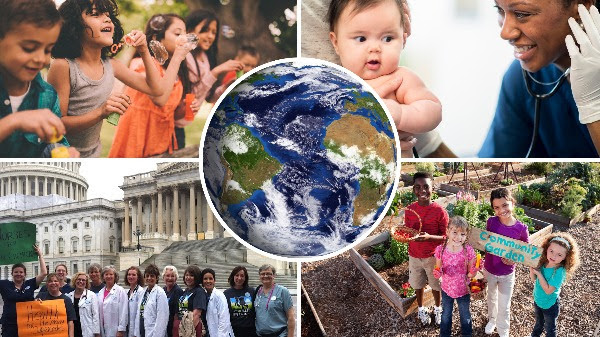 ANHE Student Committee – Call for Applicants
Each year, ANHE hosts a Student Nurse Committee with the aim of providing a unique opportunity for pre-licensure nursing students to explore their passion around environmental health. We are currently seeking applicants for the 2022 cohort! As part of their participation in the committee, the students commit to serve for a one-year term, engaging in peer learning and sharing, developing leadership skills in environmental health nursing, and working on an environmental health focused project with their fellow committee members.
---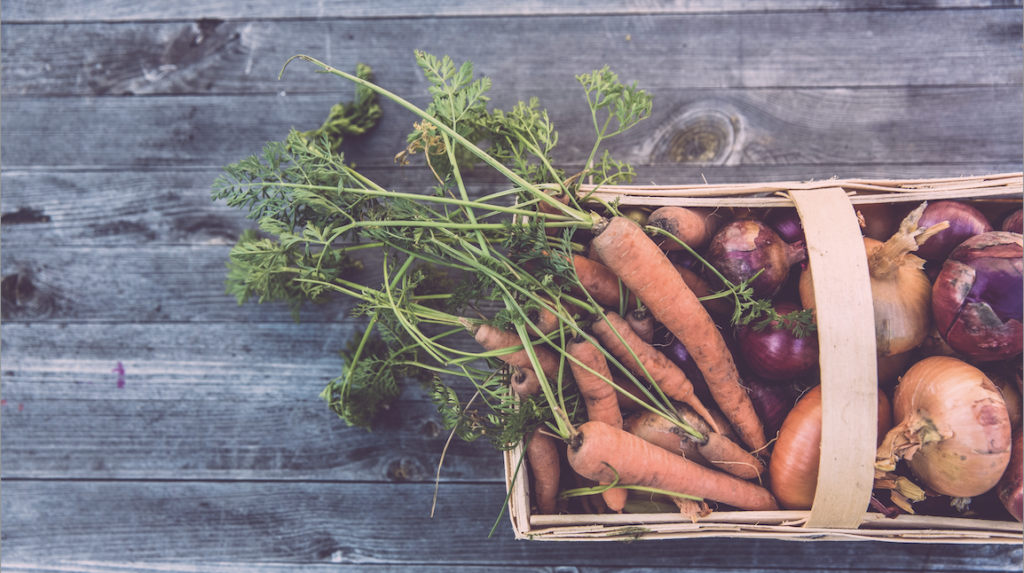 Join the Food & Agriculture Committee Call
Join ANHE's Food & Agriculture Committee on Tuesday, February 8th at 3pm ET / 12pm PST. The committee will discussing the creation of a policy statement for the Alliance of Nurses for Healthy Environments around food and agriculture and will include elements of:
Food waste
Healthy soil
Farmers and farmworkers health and safety
Food chain workers' equity
Health evidence around plant-based diets
more
---
The Climate and Health Responder Course for Health Professionals is a free, virtual 8-week course giving health care professionals the tools to effectively respond to the climate and health crisis in their communities and institutions.
This certificate-based online program is designed to equip health professionals with the knowledge needed for transformative action. Participants may receive up to 16 no-cost continuing education hours. To receive a certificate, participants must attend 75% of the Tuesday didactic sessions and pass a short online quiz at the end of the course.
---

Big moves are being made on the quest toward just, effective climate solutions. However, only 6% of Americans are talking about climate change even though 78% of them are concerned. How will you contribute? Looking forward to March 28-31, 2022, now is the time to demonstrate ambitious American leadership for climate solutions.
We are a proud endorser of American Climate Leadership Summit (ACLS 2022), celebrating its 11th year, provides an opportunity where your climate leadership can inspire more Americans to climate action!
---
Climate change is identified by the World Health Organization as one of the most urgent global health challenges for the next decade. Globally, we are witnessing and experiencing impacts on health, livelihoods, and communities as a result of climate change. The COVID-19 pandemic has also underscored the interconnectedness of human and environmental health and emphasized how existing inequities influence outcomes.
Nurses are becoming increasingly more interested in learning about climate change and its related health impacts, as well as their role in addressing this issue through their own actions and supporting equitable climate solutions in their professional associations/clinics/hospitals and with policymakers. As a prominent component of the health sector workforce, nurses can play a vital role in promoting understanding of climate change as a health issue, advancing practice to prevent and protect against health threats, and in advocating for health protective policies.
This comprehensive training, hosted in partnership with the Alliance of Nurses for Healthy Environments  includes a mixture of information sharing and hands on practice to build knowledge, skill, and confidence following the format below:
Learn about the state of the science on climate change, climate impacts on health, and equity considerations across populations
Gain confidence in talking about climate change from a nursing perspective
Identify the scope of climate solutions available through exploration of case studies
Explore actionable opportunities to be a climate champion in your communities and practice settings
Meet allies and collaborators advocating for climate health
This course is pending approval by the California Board of Registered Nurses, Provider Number CEP17198 for 3 contact hours.
---
Cancer Free Economy (CFE) Network in close collaboration with Dana-Farber Cancer Institute, among other prominent institutions, is launching the 2022 Cancer & Environment Forum during National Cancer Prevention month (February): a three part webinar series on the newest science on cancer and environmental chemicals and pathways to prevention. The sessions will take place from 12-2pm ET on Thursday Feb 3rd, Wednesday February 16th, and Tuesday March 1st, 2022. Over 19 premiere environmental health researchers and practitioners will be featured on the forum discussing environmental carcinogenesis and conceptualization of risk (Session 1), air pollution and cancer (Session 2), and the role of clinicians as trusted communicators (Session 3). The forum is aimed at providing information and skills to medical professionals and can provide continuing medical education (CME) and nursing professional development (NPD) credits as applicable. However, the sessions will also be informative for policy makers, cancer researchers, and members of the public and we invite any and all to attend.
---
Villanova is Hiring a Virtual Home Visiting Coordinator!
The Virtual Home Visiting Coordinator ("the coordinator") is a grant-funded position working under the direction of the Mid-Atlantic's Center for Children's Health and the Environment (MACCHE) Co-Directors and Principal Investigators.  The individual in this position will be responsible for taking the lead in developing a virtual home visiting tool to address environmental health risks for residents in Region 3 (Department of Health and Human Services region, covers PA, DE, MD, VA, WV, and Washington, DC).  The individual will also pilot the tool and begin the virtual home visiting program.  The coordinator will organize MACCHE's monthly newsletter contribution to the national program office and triage consultation calls and emails to the MACCHE team.  The individual will represent MACCHE at Villanova University and National Program Office Meetings and selected webinars and support MACCHE programing.
For more information and to apply please click this link: https://jobs.villanova.edu/postings/22190
---