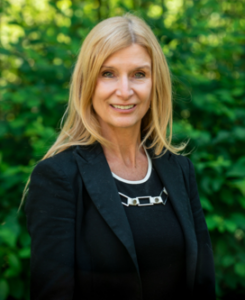 Authored by: Kathy L. Reiner, MPH, BA, BSN, RN
"There is nothing more important to the health of our children than the health of our planet.".   With this assertion, Janis Hogan, Maine's National Association of School Nurses, (NASN), Director, captures the connection between the vision of NASN, that all students are healthy, safe, and ready to learn, and the urgency for school nurses to fully engage in the effort to reduce and mitigate the damaging health effects of climate change.  Recognizing this as an imperative, NASN joined the Nursing Collaborative on Climate Change and Health, to amplify recognition among school nurses that climate change is a public health crisis. 
The Nursing Collaborative is a partnership between the Alliance of Nurses for Healthy Environments, Climate for Health, and national nursing organizations with the aim of building visible nursing leadership in addressing climate change as a health imperative. NASN is the preeminent professional organization for school nurses and is the authoritative resource for evidence based educational, policy, advocacy, and practice support. Joining other prominent nursing organizations in the Collaborative provides knowledge and influence to school nurses so they can, in turn, provide support and education to students, families and communities regarding climate change health effects, response, and mitigation.  
Climate change poses threats to human health, safety and security. School nurses recognize that children, especially children of color, those living in poverty, and those with chronic diseases are at highest risk from the damaging health effects of climate change.  Current conditions in our country, including the COVID-19 pandemic and historic and present day injustices due to racism, have exposed the unequal consequences that environmental and health threats can have.  Addressing these disparities is essential to the NASN goal of advancing health and educational equity. 
Nurses are the most trusted professionals and school nurses are ideally positioned to inform and engage their communities about the health effects of climate change and advocate for climate solutions. Working upstream and addressing the conditions where our students live, learn, and play has the largest impact on health. Immediate, comprehensive, and bold action is needed to avoid the most catastrophic effects of the changing climate. NASN is excited and hopeful that fully engaging school nurses in bold action via the Nursing Collaborative will have a meaningful impact on the goal of social, educational, and health equity for our communities.   
Learn more about the Nursing Collaborative on Climate Change and Health and view the full list of member organizations here. 
Kathy Reiner, MPMH, BA, BSN, RN is currently a School Nurse Consultant, the Colorado Director to the National Association of School Nurses (NASN), chairs the NASN Healthy Communities Strategic Committee, represents NASN on the Nursing Collaborative on Climate Change and Health, and is an alumnus of the Alliance of Nurses for Healthy Environments Fellowship.  She has a passion for policy and advocacy and served as the Legislative Chair for her state school nurse association for many years.  This gave her the opportunity to prepare and present testimony before State legislative committees and encourage school nurses to advocate for child health and education issues. Previously, she worked in the public health arena in the study of communicable diseases and injury epidemiology.  Ms. Reiner has authored and contributed to articles and position documents on the importance of student health to academic success, climate change effects on child health, head injury and infectious diseases. Professionally, Ms. Reiner has 23 years of experience as a school nurse and 10 additional years as a public health professional. She believes that working for healthy communities, including healthy school environments, and climate justice will help us realize NASN's vision that all students will be healthy, safe, and ready to learn.