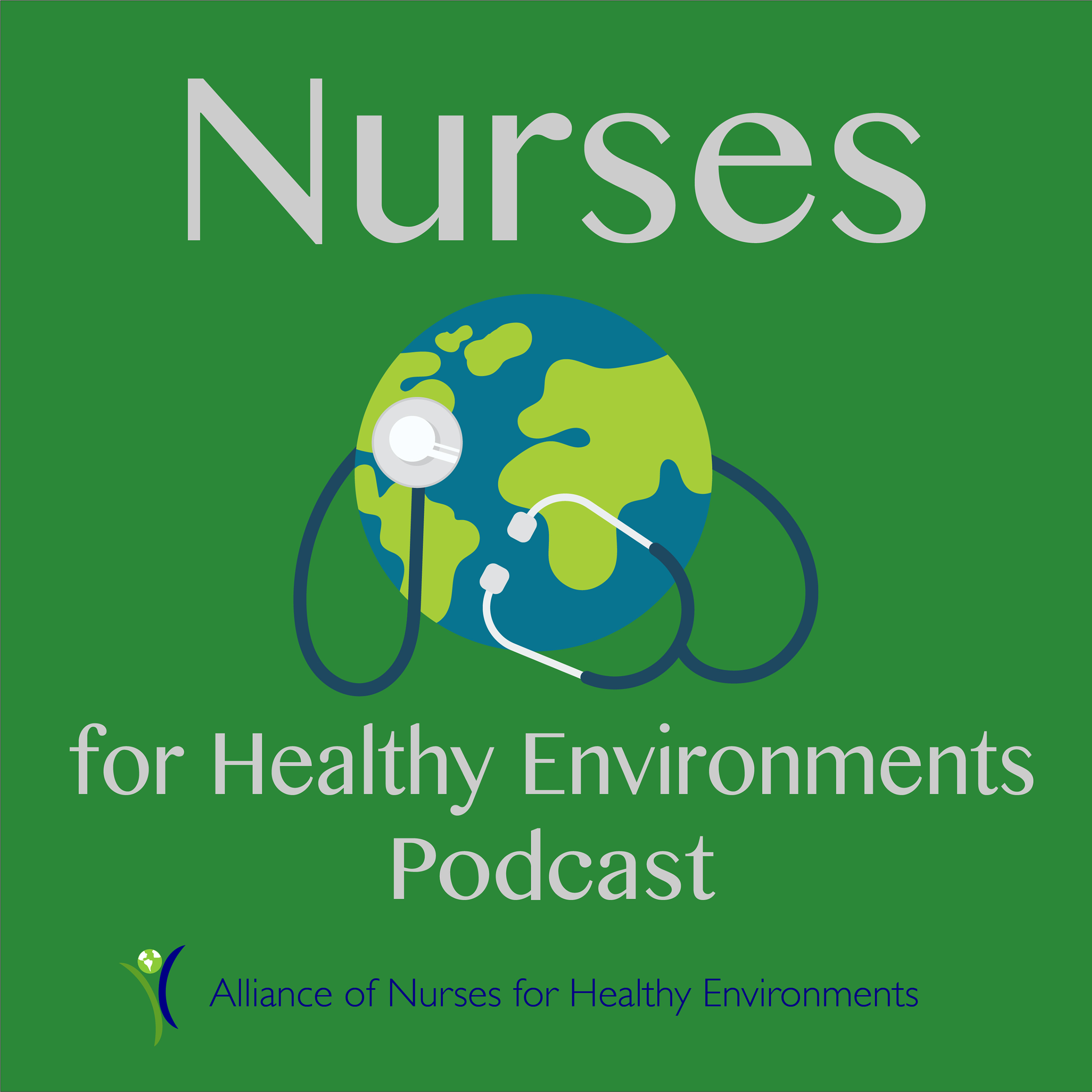 Jessica Castner, PhD, RN, FAEN, is a leading researcher in environmental and occupational health, especially focusing on respiratory illness and injury. In this podcast, we learn of Dr. Castner's elegant research, as well as her philosophical perspective on nurses' unique contributions to complex scientific questions.
Jessica Castner is a Fellow in the Academy of Emergency Nursing, a recognition she received for pioneering the integration of environmental health research with emergency nursing expertise. She earned her PhD in Nursing from the University of Wisconsin-Milwaukee, Master's in Public Health Nursing from the University of Missouri-Columbia, and Bachelor's in Nursing from Marquette University.
Dr. Castner's research focuses on reducing the human health risks from environmental and occupational exposures related to asthma and cardiopulmonary outcomes. Her impact and contributions to the science revolve around four interconnected themes of air quality and inhaled toxicants, health tools for respiratory and environmental exposure monitoring, unscheduled healthcare utilization, and healthy work environments. With over 35 publications, Dr. Castner's recent accolades include the 2015-2017 Rockefeller University Heilbrunn Family Center for Research Nursing Nurse Scholar, 2017 Marquette University College of Nursing Young Alumni of the Year, and 2017 Nursing Outlook Excellence in Research Award. She is a board-certified emergency nurse (CEN), with additional clinical certifications as an Asthma Educator (AE-C), Trauma Nursing Core Course (TNCC) Provider and Instructor, and Emergency Nurse Pediatric Course (ENPC) Provider. Dr. Castner's research trajectory began at the University at Buffalo where she has been privileged to serve as lead faculty in the Environmental Health Study for Western New York. In addition to nursing, her work experience includes entrepreneur, academic faculty, editor, and administrative roles.
Dr. Castner's service has included Associate Editor and editorial board for the Journal of Emergency Nursing, co-chair of Alliance of Nurses for Healthy Environments Research Work Group (2016-present), and co-chair of Midwest Nursing Research Society's Health Services, Policy, and Informatics Research Interest Group (2015-2016). Dr. Castner has led organizational improvement initiatives to overcome barriers for women in science, advance diversity and inclusion, and enhance cultural competence for the combat veteran family.
About your host, Beth Schenk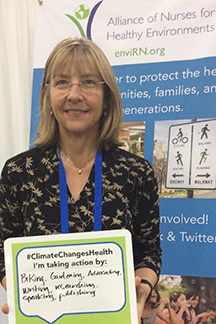 Elizabeth Schenk, PhD, MHI, RN-BC is Providence-WSU Nurse Scientist and Sustainability Coordinator at Providence St. Patrick Hospital in Missoula, Montana. In addition, she is assistant research professor in Nursing at Washington State University in Spokane. Dr. Schenk co-leads nursing research efforts at St. Pat's, and also across Providence St. Joseph Health, working with nursing leaders at 50 hospitals.
In addition, Dr. Schenk leads efforts for environmental stewardship at St. Patrick, and has worked with ministries across the system to reduce environmental impacts for the past 10 years.  She co-leads ACES (Action Collaborative for Environmental Stewardship) across Providence St. Joseph. In her academic work, she developed the "Nurses Environmental Awareness Tool" which has been used in multiple states and several countries to assess awareness of the environmental impacts of hospital-based healthcare. Dr. Schenk serves on the national board of the Alliance of Nurses for Healthy Environments, and several local boards.
In her free time, she loves her family, pets, garden, hockey, aikido and music.