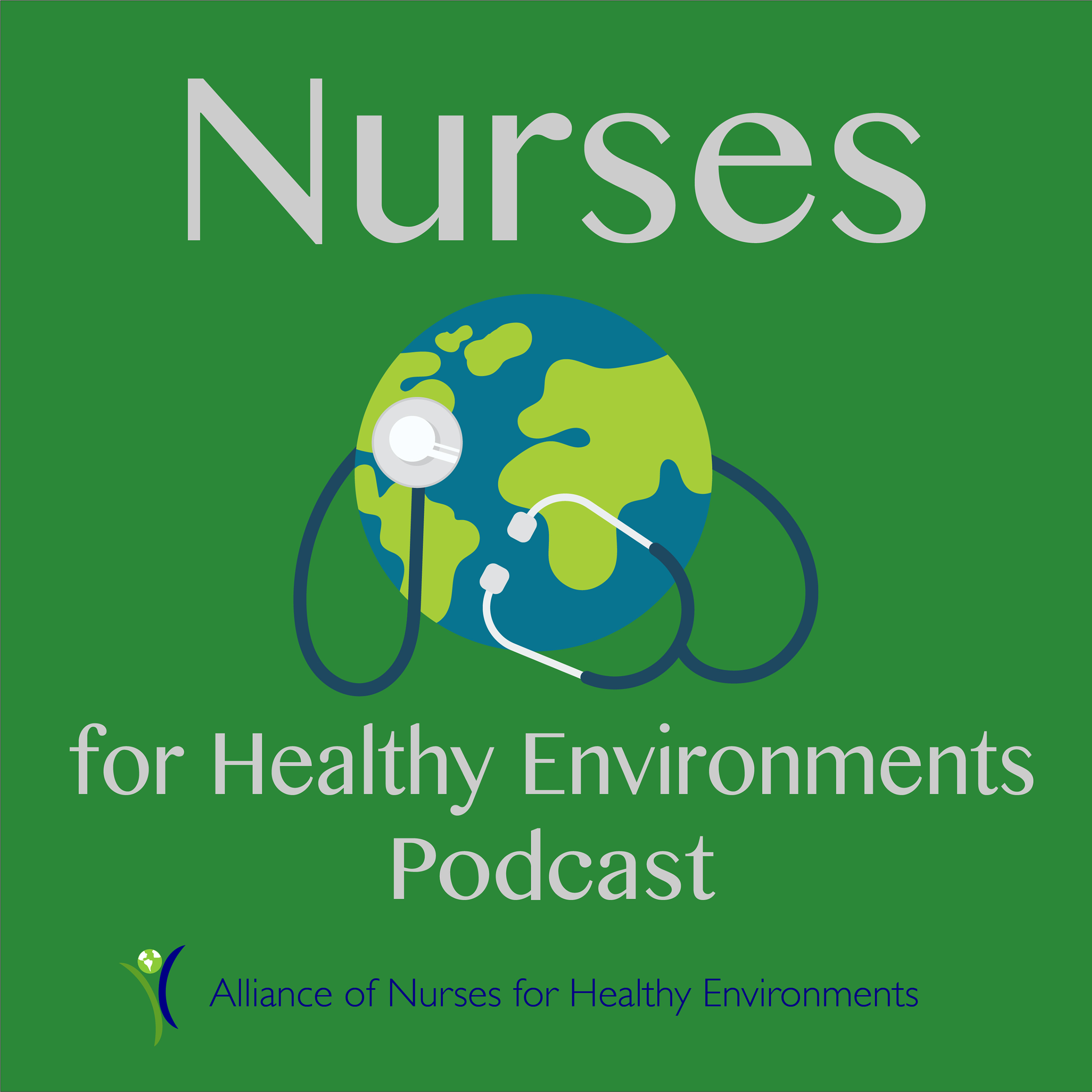 Green 4 Good:  Providence St. Patrick Hospital Nurses and Environmental Stewardship in Missoula, Montana
At Providence St. Patrick Hospital in Misso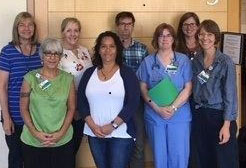 ula, Montana, clinical nurses and leaders have formed a shared governance council to address environmental stewardship in clinical areas. Part of a larger stewardship program called Green 4 Good, these nurses address opportunities for waste reduction, climate education, energy savings, awareness of protection from toxic chemicals, and sustainable transportation, particularly in clinical settings.  Environmental stewardship in busy clinical units is challenging. These nurses offer their expertise in day-to day operations, with a commitment to patient safety, cost savings, and environmental care.
On the podcast: Sarah Johnson (Ortho-neuro), Ildi White (Ortho-neuro), Peggy Martino (Cardiac), Sara Lahey (Day Surgery), Angela Miller (Manager Surgical-pediatrics), Alli Kane (Energy Corps Service Member), and  Beth Schenk. Photo front row: Marni Richards, Connie Suarez-Hickey, Sara Lahey, Sarah Johnson. Back Row: Beth Schenk, Cassie Moran, Paul Gazzo, Angela Miller.
Beth Schenk, Podcast Host
Elizabeth Schenk, PhD, MHI, RN-BC, FAAN is Providence-WSU Nurse Scientist and Sustainability Leader in Missoula, Montana, and assistant research professor in Nursing at Washington State University in Spokane, Washington.
Dr. Schenk co-leads nursing research efforts  across Providence St. Joseph Health, working with nursing leaders at 50 hospitals. In her second life, Dr. Schenk leads environmental stewardship at St. Patrick Hospital, across the Washington-Montana region of 12 hospitals, and works extensively with hospitals throughout the 50-hospital health system. Schenk developed the "Nurses Environmental Awareness Tool" which has been used in multiple states and several countries to assess awareness of the environmental impacts of hospital-based healthcare. She led the development of the CHANT: Climate, Health and Nursing Tool. She developed the WE ACT PLEASE framework for environmental stewardship in nursing. She was inducted into the American Academy of Nursing as a Fellow in 2018. Dr. Schenk serves on the national board of the Alliance of Nurses for Healthy Environments