Please save the date to join our Research Workgroup for Dr. Marcella Remer Thompson's presentation "The Concept of Exposure in Environmental Health for Nursing"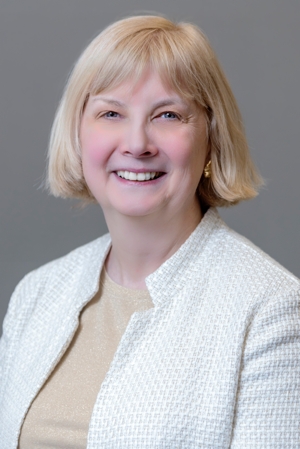 Marcella Remer THOMPSON, PhD, MS, CSP, RN, COHN-S, FAAOHN is Assistant Professor, College of Nursing, University of Rhode Island, Adjunct Assistant Professor of Pathology & Laboratory Medicine, Brown University, and Co-Leader of Community Engagement, Superfund Research Program, Brown University. Dr. Thompson is a Board Certified Occupational Health Nurse Specialist (COHN-S), Board Certified Safety Professional (CSP), and Fellow in the Academy of American Occupational Health Nurses (FAAOHN).
She received her B.S. in Nursing from Salve Regina University, M.S. in Occupational Health Nursing from Boston University, M.S. in Occupational Health from Harvard School of Public Health, PhD. in Nursing from University of Rhode Island. She also completed her post-doctoral Research with the Superfund Research Program at Brown University.
Dr. Thompson has a breadth of occupational and environmental health experiences in clinical, corporate and academic venues as founding clinical director of a hospital-based occupational health service; an occupational health and safety consultant to small and medium-sized business; a safety engineer at a semiconductor fabrication facility; and hazmat incident commander. Her scholarly work has two objectives: 1. contribute to the body of knowledge that is environmental health nursing with a focus on exposures to multiple environmental chemicals; and 2. research the developing role of a knowledge broker connecting science with society through creating substantive multidisciplinary knowledge, facilitating knowledge exchanges, and transforming research into action.
Currently, Dr. Thompson is PI of a multi-phased multi-year community engaged research project in partnership with the Narragansett Tribe to address environmental contamination of fish living in their Tribal waters. Together, they plan, organize, structure and design projects that address their environmental health related issues of concern – building upon their assets, strengths and cultural knowledge while advancing scientific knowledge, environmental health policy and evidence-based practices.
The work in her presentation has been supported by the National Institute of Environmental Health Sciences (NIEHS) under Grant (2P42ES013660-11 Brown University Superfund Research Program). National Institute of General Medical Sciences (NIGMS) under Grant U54GM115677 through IDeA: Clinical Translational Research; and the College of Nursing at the University of Rhode Island. The content is solely the responsibility of the authors and does not necessarily represent the official views of NIH, NIEHS, NIGMS or URI.